KDDI Cloud Server Services
Notice regarding termination of acceptance of new applications

As of August 31, 2014 (Sunday), new applications for KDDI Cloud Server Services are no longer accepted.
Customers who are currently using KDDI Cloud Server Services may continue to use them.
As an alternative service, KDDI Cloud Platform Service is available.
Click the link below for details.
1. Dedicated portal
The customer is able to construct an operating base of the application on-line by installing and connect each virtual appliance icon by a simple drag and drop operation on a dedicated portal screen via the internet.
A system engineer under exclusive contract with KDDI will correspond individually to each request for complex customized construction (separately charged).
<Operation screen (Image)>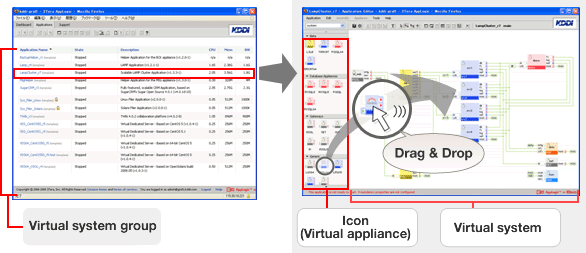 2. Security diagnosis and monitoring
For the Internet connection, cooperating with one of the largest monitoring centers in Japan, LAC JSOC, security analysts analyzes every event 24/7 with high accuracy. Customers are provided monthly reports of the analysis results to ensure a secure and safe environment.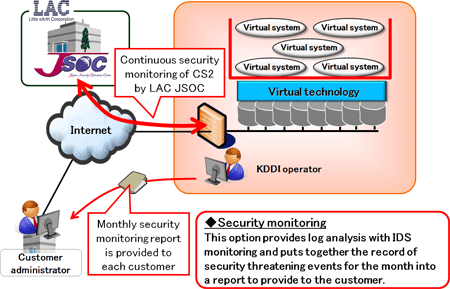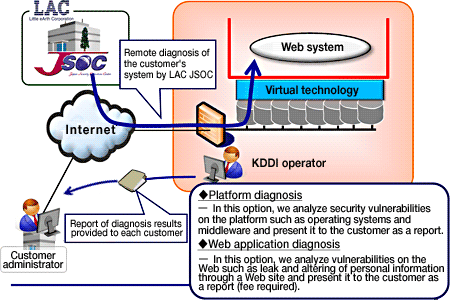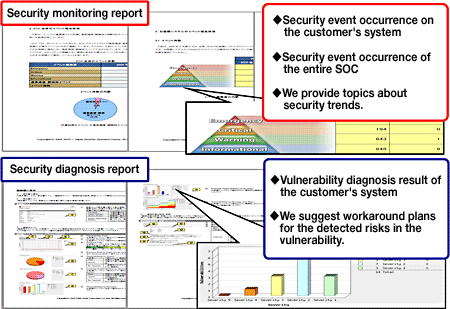 3. Appliances [1]
The components which are required to construct a major system, such as a firewall, load balancer, Web server and DB are standardly offered as appliances.
[1]

Appliance: Refers to a dedicated computer which specializes in specific work, such as the Web or email.
Example of appliances (Web related)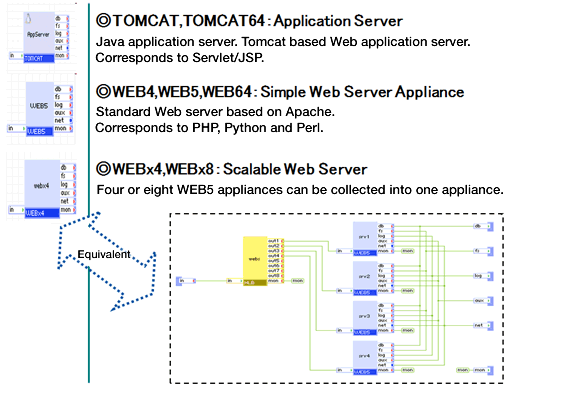 Example of appliances (Data base related)


Example of appliances (Load balancer related)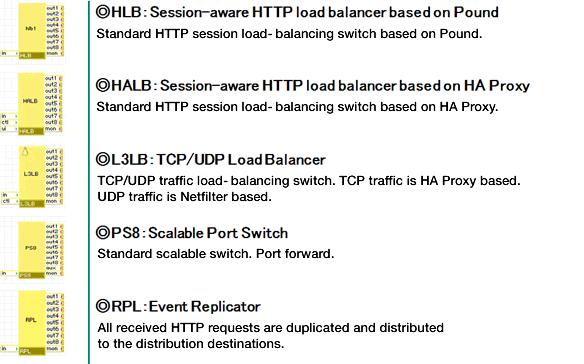 Example of appliances (Gateway related)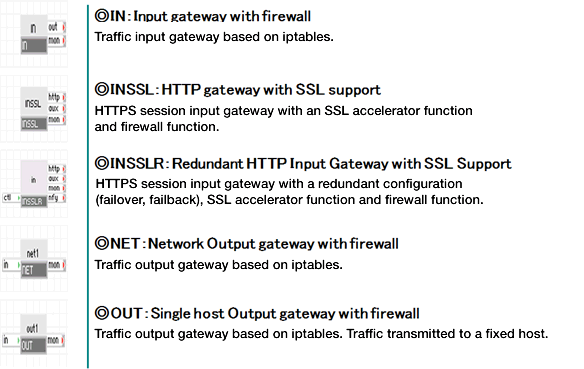 Example of appliances (OS, others)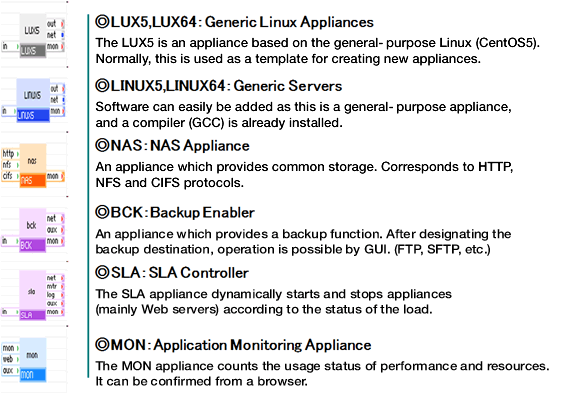 Contact

---

Support Information