Broadband Internet Services
Bringing the Convenience of Connectedness to the Home
KDDI provides seamless, high-speed Internet connectivity when at home or on the go via tablets, PCs, and TVs.
au Smart Value: Making the Most of an Internet Lifestyle with au
au provides " au Smart Value" to meet the needs of customers who want to enjoy smartphones more affordably. Customers who subscribe to " au Smart Value" access au smartphone and residential fixed-line communications services at a monthly discount of ¥1,410 for up to two years per au smartphone. For a household of four using au smartphones, this service amounts to a savings of as much as ¥135,360 over a two-year period. We are also steadily expanding our fixed-line communications services. In addition to " au HIKARI" and " au HIKARI chura," we provide the allied optical communications services " Commufa-hikari," " eo HIKARI," " Pikara," and " MEGAEGG." Customers can select these services over a nationwide residential service area via JCN, J:COM, and other allied CATV providers that number 107 companies and 190 channels (as of July 31, 2013).

au Smart Value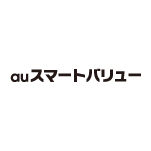 au HIKARI: Delivering a Load of Fun with a Single Line
au's combined broadband service "au HIKARI," provides Internet connection, telephone, and television service, thereby enabling customers to enjoy a host of content via a single optical fiber. We also offer a virus checking service and a high-speed wireless LAN equipment rental service to make customers' Internet lifestyles more secure and convenient. Customers who select the " au HIKARI Home" " Giga Value Plan" enjoy ultrahigh-speed, high-capacity Internet connections with uplink and downlink speeds of up to 1Gbps. This level of throughput allows customers to enjoy streaming large videos, playing online games, or downloading photo and music data smoothly and without stress. Providing particularly good value is the Giga Home Gateway, " AtermBL900HW" delivering high-speed wireless communications at up to 450Mbps.

au HIKARI
Smart TV Box: Changing the Future of the Television
KDDI developed the world's first CATV set-top box(STB) with AndroidTM4.0, the " Smart TV Box," to meet demand for residential smart TVs. This device receives terrestrial digital, BS, and CATV broadcasts and uses " au Smart Pass" to provide games, entertainment, and more than 100 apps, as well as myriad " Google Play" apps, via the Internet on the customer's TV. " Smart TV Box" also contains a Wi-Fi access point, giving customers access to a host of content via their tablets, smartphones, and other Wi-Fi-enabled devices. Apps are available to fit in well with a customer's lifestyle, including calendar, recipe, shopping, fitness, and educational apps.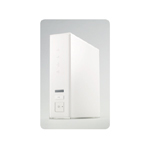 au Collective Talk: Offering 24-Hour Free Calls from Fixed-Line Phones to Mobile Phones
"au Collective Talk," which uses the "KDDI Collective Billing Service," completely eliminates domestic call charges between "au Home Phone [1] " lines and from "au Home Phone" to au mobilephones and au smartphones. The service also completely eliminates charges for "au→My Home Discount" subscribers for calls made from their au mobile phones and smartphones to their "au Home Phone" lines. In these ways, KDDI is working to make its telephone services more convenient and offer better value.
[1]

"au HIKARI" phone service, "ADSLone" phone service, "Metal-plus" phone (home use), "au one net 050" number service, "Cable-plus phone," "J:COM PHONE plus," and "Commufa-hikari" phone

au Collective Talk (in Japanese only)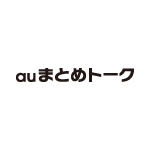 Giga Value Plan: Ultrahigh-speed and Convenient
Using an optical fiber network and an advanced content delivery network (CDN), we offer the "Giga Value Plan." This plan provides ultrahigh-speed, high-capacity Internet connections with uplink/downlink speeds of up to 1Gbps, which makes watching streaming video, playing online games or browsing interactive web content a breeze. The "AtermBL900HW," a giga home gateway device, offers high-speed wireless communications with the fastest communications in Japan—up to 450Mbps. With a wireless LAN base unit and USB ports, this device enables customers to easily connect game consoles and network-compatible AV equipment. Users can also share data files via USB memory and enjoy themselves in a variety of other ways.

Giga Value Plan (in Japanese only)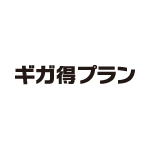 All of the indicated amounts

exclude tax

unless otherwise specified.