By strengthening its efforts to enhance business areas around telecommunications such as UQ Communications or Jibun Bank and by expanding high-growth content services, system integration and data center services overseas within its existing business, KDDI will work to create new value.
UQ WiMAX: High-Speed Mobile Internet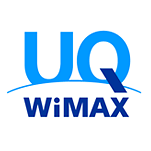 UQ Communications was started by KDDI and five other companies as a telecommunications carrier providing broadband wireless access (BWA) services. UQ offers the high-speed mobile internet service UQ WiMAX on a nationwide basis. In February 2009, it launched WiMAX with a downlink speed of up to 40 Mbps and WiMAX 2+ with a downlink speed of up to 110 Mbps in October 2013. As of the end of December 2013, the number of total subscribers had passed four million, with many customers using the high-speed mobile internet service.
Wi-Fi is a registered trademark of the Wi-Fi Alliance (R).

UQ WiMAX
Jibun Bank: Your Own Bank in the Palm of Your Hand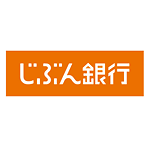 In 2008, KDDI and the Bank of Tokyo-Mitsubishi UFJ jointly established the Jibun Bank. Customers can use their existing smartphones and mobile phones simply and safely for bank transactions anywhere at any time. The service literally puts banking in the palm of the customer's hand. Almost any transaction can be made using a mobile phone. With smartphones as well, customers can check balances and activity statements, transfer funds, create yen time deposits, and deposit foreign currency. They can also find ATM locations. Functions for internet shopping and auction payments, loans, and credit cards are also included.

Jibun Bank (in Japanese only)
au Insurance: A New Relationship with Insurance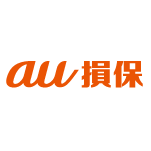 au Insurance Co. Ltd. (au Insurance), established jointly by KDDI and Aioi Nissay Dowa Insurance Co., Ltd., began operations in May 2011 as an insurance company with a new business concept to be able to sign up "whenever, wherever, easily". Since establishing the company, the focus on public concern for bicycle accidents has increased, placing importance on mainly selling compensation insurance for bicycle accidents. At the same time, various activities developed starting with the Smart Cycling Project to spread the word about "observing bicycle rules and good manners" and "stopping bicycle accidents". au Insurance aims to become an insurance company that is familiar to customers and supports customers lives by continuing to provide new insurance services close to the heart of their lifestyle.

au Insurance Company, Limited (in Japanese only)