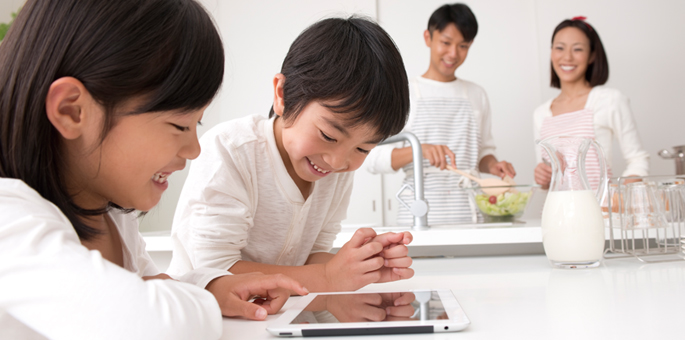 New Freedom―Making Individual Lifestyles Even Freer
au is making the everyday more convenient, enjoyable, and fulfilling as it fosters ever closer connections between the online and physical worlds. By helping customers select the devices that best meet their needs, we help them enjoy a host of content over optimized networks.
Comfortable at All Times, Everywhere
The "au 4G LTE service" operating on the 800 MHz "platinum band" has now expanded actual coverage reaching 99% of all households in Japan [1]. In addition, we have introduced "carrier aggregation" (CA, a high-speed transmission technology) to achieve a broad, fast mobile network. Furthermore, combining CA, "4 x 4 MIMO" technology (which works to enable high-speed transmission by doubling the conventional number of antennas to four), and 256-QAM multi-level modulation, we now achieve reception transmission rates as high as 708 Mbps [2]. In response to customers seeking reception improvements, we also offer the "Dempa Support 24" after-sales service, in which service staff visit the customer's home at their request to check reception and propose improvements, and we are also seeking to further enhance communications quality in collaboration with our technical divisions.
[1]

Actual population coverage ratio is calculated using areas where communication is available in more than 50% of locations in approximate 500 m sections used for the national census

[2]

Currently provided for compatible devices in certain areas within Tokyo, Kanagawa, Saitama, Chiba, Aichi, Osaka, Kyoto, and Hyogo Prefectures (As of March 2018)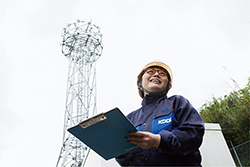 Mobile Phones
Discounts for Bundled Home Internet Connections and au Mobile Phone Service Packages
The "au Smart Value" package offers discount rates on au mobile phone or smartphone service to subscribers who use KDDI fixed-line service and "au Smart Port" (Speed Wi-Fi HOME L01/L01s) as a set. The fixed-line service includes the "au HIKARI" phone package, as well as affiliated fiber-optic Internet service and cable TV service in the user's local area, from one of 150 CATV companies with 250 stations [3]. Single users can subscribe to "au Smart Value mine," which allows them to get discounts on an au smartphone and WiMAX 2+ router set. KDDI is expanding the wide range of specific service options that can be obtained with these packages to meet the exact needs and lifestyle of the subscriber.
[3]

As of November 1, 2017


Internet
Making au Smartphone Services More Affordable, Enjoyable and Dependable
"au Smart Pass" offers unlimited use of apps, coupons and other special member benefits, and various features providing smartphone and data security. Beginning January 20, 2017, we began offering "au Smart Pass Premium." In addition to the services provided with "au Smart Pass," it includes "au Everyday," offering daily discounts that can be used every day from Monday to Sunday and also provides expanded safety and security services. Various other services include "Video Pass," offering unlimited viewing of movies and anime; "Uta Pass," which offers unlimited listening to hits from the past through to the latest songs; "Book Pass," with unlimited viewing of e-books; and "Disney Pass," providing unlimited use of Disney-related content. And with "News Pass," customers can easily read news that interests them.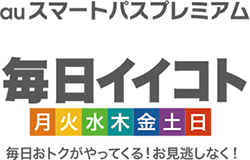 au Smart Pass and Contents services
"au STAR" - With You for the Long-Term
To express its appreciation for loyal subscribers, KDDI provides a membership program called "au STAR." This program is available free to any au subscriber. Members receive an "au STAR Passport," which allows the member to make priority reservations at an "au shop." The "au STAR Royal" plan rewards its longtime customers by providing "WALLET points," based on the number of years they have subscribed to au services and past data volume charges. Throughout the year, special "au STAR Gift" items will be available to members only. These three services are only available to au STAR members. KDDI hopes that this will make customers satisfied to have chosen au services.


au STAR (in Japanese only)
"au Life Design" Makes Every Day More Convenient, and More Fun
KDDI's services go beyond mere communications services and provide a variety of other services that support daily living, including payments, shopping, electric utilities and finance. By blurring the boundaries between the online and physical worlds, we are getting closer and adding enrichment and convenience to the lifestyles of each and every customer while offering them a host of value.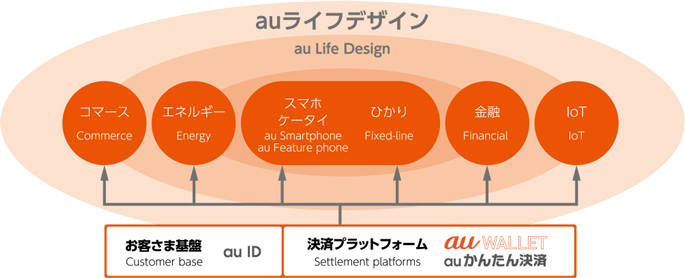 Earning Points for Special Offers with "au WALLET"
The "au WALLET Prepaid Card" is a prepaid e-money card that is accepted around the world wherever MasterCard (R) is used. Customers earn "WALLET points" whenever they make e-money purchases or pay for monthly communications on their au mobile phones. Certain shops even offer bonus points. Points can be used for subsequent shopping visits and can also be used to pay monthly communications charges. We also offer customers the even more beneficial and convenient "au WALLET Credit Card" and "au WALLET Gold Card," which allow customers to earn double points by setting one of these cards as the payment method for monthly au phone and communications charges. Customers can choose the card that best suits their lifestyle.

au WALLET Prepaid Card, au WALLET Credit Card, au WALLET Gold Card

au WALLET
au Shopping Services Offer a Richer Lifestyle
"au WALLET Market" is a shopping service site that delivers items that make customers' everyday lives a little richer. au shop staff assist customers with purchases, providing ease of mind for those who have not experienced online shopping. In addition, the "Wowma!" site is a general virtual shopping mall offering everything from the latest popular and topical fashions, to cosmetics, gourmet foods and other everyday items. "WALLET Points" can also be used for payments on either website, with bonus points awarded depending on the total amount of purchase, providing customers with a satisfying shopping experience.


au WALLET Market
"au Insurance & Loans" Supports Household Budgets
"au Insurance & Loans" is a new type of financial service integrating the online and physical worlds. "au Life Insurance" provides simple coverage as well as reasonable premiums for term insurance and lifelong medical insurance. Meanwhile, "au P&C Insurance" offers everyday coverage for things like bicycles and travel, and "au Loans" offers the "au Housing Loan," with attractive interest rates in addition to allowing for some loan prepayments to be made free of charge. Qualified staff provide support for "au Insurance & Loans" [4] by phone or in person at shops.
[4]

Face-to-face support offered only at specified au shop outlets.


au Insurance & Loans (in Japanese only)
"au Denki" Offers Special Plans for Electric Power and Mobile Service Set Packages
"au Denki" is an electric power utility service offered to customers using au mobile phones, smartphones, or "au HIKARI" services. Users who subscribe to the "au Denki Set Discount" for both electric power and au mobile phone, au smartphone, or "au HIKARI" service are eligible for discounts based on the amount of their monthly "au Denki" usage. The service also includes the free "au Denki app," which allows subscribers to easily check information including estimated power bills and energy-saving tips.
not available in Okinawa and some island locations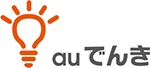 au Denki (in Japanese only)
"au Home," Making Everyday Life Just a Little More Convenient
From July 2017, KDDI began offering the "au HOME" home IoT service to "au HIKARI" subscribers. This IoT service provides peace of mind by allowing subscribers to check whether locks and windows are secured even when away from home; it offers fun by enabling users to communicate with family members and pets from outside the home; and it provides the convenience of centralized management through the "au Home app." The service is available for a basic monthly fee of just ¥490 to customers purchasing "au Home devices" such as sensors and network cameras.


au HOME (in Japanese only)