Greater Savings and Greater Convenience from your Telephone
Now and in the future, customers will choose communications providers based on their lifestyles. Choosing KDDI, which provides fixed-line telephone, Internet and mobile phone services, offers new possibilities for communications that are combined for savings, safety and convenience.
au HIKARI: Delivering a Load of Fun with a Single Line
au's combined broadband service "au HIKARI," provides Internet connection, telephone, and television service, thereby enabling customers to enjoy a host of content via a single optical fiber. We also offer a virus checking service and a high-speed wireless LAN equipment rental service to make customers' Internet lifestyles more secure and convenient. Customers who select the "au HIKARI Home" " Giga Value Plan" enjoy ultrahigh-speed, high-capacity Internet connections with uplink and downlink speeds of up to 1Gbps. This level of throughput allows customers to enjoy streaming large videos, playing online games, or downloading photo and music data smoothly and without stress. Providing particularly good value is the Giga Home Gateway, "AtermBL900HW" delivering high-speed wireless communications at up to 450Mbps.

au HIKARI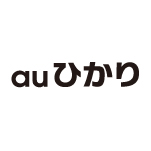 This is the collective name for the many fixed-line services provided by KDDI. By combining these services in the au Combined Talk Plan, mobile users can enjoy free calls within Japan 24 hours a day between fixed-line phones and between mobiles and fixed-line phones.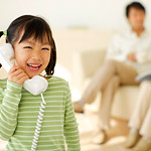 au Collective Talk: Offering 24-Hour Free Calls from Fixed-Line Phones to Mobile Phones
"au Collective Talk," which uses the "KDDI Collective Billing Service," completely eliminates domestic call charges between "au Home Phone [1] " lines and from "au Home Phone" to au mobilephones and au smartphones. The service also completely eliminates charges for "au→My Home Discount" subscribers for calls made from their au mobile phones and smartphones to their "au Home Phone" lines. In these ways, KDDI is working to make its telephone services more convenient and offer better value.
[1]

"au HIKARI" phone service, "ADSLone" phone service, "Metal-plus" phone (home use), "au one net 050" number service, "Cable-plus phone," "J:COM PHONE plus," and "Commufa-hikari" phone

au Collective Talk (in Japanese only)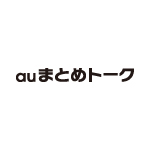 International Telephone Service: From Japan and Abroad
With a wide variety of services, KDDI offers high-quality international calls, from both Japan and overseas, and from both fixed and mobile phones.
For calls from Japan to other countries, there's the 001 International Telephone Service, which can be used from au or even other providers' mobile phones. KDDI Super World Cards are prepaid calling cards that can be used both from Japan and from overseas. The 0055 GoGo Card offers savings when calling China, Brazil or other selected countries from Japan. And Super Japan Direct service is useful when calling from public or fixed phone lines while overseas. These and other services give customers with a wide variety of services that suits their needs, according to their styles of use.

KDDI 001 to the world