Citizen Business Expert Co., Ltd.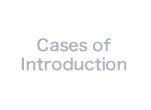 Service introduction and solution
Establishing the groundwork for global business with KDDI's 'Global ICT Solutions' to optimize your international network
The Citizen Group conducts global business under their watch brand "CITIZEN", which embodies the wish to be widely cherished by citizens. The Citizen Business Expert Co., Ltd. assumes the role of network development and operations in the Group. To facilitate their global business, the company utilizes KDDI's 'Global ICT Solutions'. The company has developed their network infrastructure and now pursues optimization of their international network.
---
Published August 2008
Advantage1

Developing an international structure from IP networks in the pursuit of cost efficiency, quality and scalability
Optimization of the Group's network
Citizen Group has shifted to a holding company system as of April 2007 to further enhance its potential as a group. Citizen Business Expert Co., Ltd., which conducts the development of IT infrastructure in the Group, is dedicated to optimizing the network of the whole Group.
In the pursuit of network optimization, the most essential issue was the development of an international network to promote globalization of their business. Particularly, the optimization of networks linked to Group companies in Hong Kong and China, which were incorporated early in the Group's history and are major bases for production, development and sales, have great significance.
The Citizen Group currently utilizes KDDI's 'Global ICT Solutions' and operates "the networks linked to bases in Hong Kong and China. Specifically, the 'KDDI Global IP-VPN' connects the Tokyo headquarters with the KDDI data center in Hong Kong. The KDDI Hong Kong data center is also connected to the Guangzhou data center in China using an ATM International Private Leased Circuit provided by a local carrier. Bases in China connect to the Guangzhou data center with the necessary bandwidth using IPLC lines (optical cables) provided by local carriers. These IP networks all use routers. KDDI centrally manages the whole ICT environment, which forms business foundation and includes the operation and maintenance of everything from the network to IT devices, in seamless collaboration with local carriers.
"Conventionally, we were operating on a frame relay network. However, not only was the equipment expensive and difficult to scale up, there were also problems such as delays. Therefore, we implemented a phased shift to an IP network, which has lower maintenance costs and better scalability, allowing for higher speeds and other enhanced functionality. Moreover, the 'Global ICT Solutions' had a great appeal for us in that we can entrust KDDI with one-stop service, including coordination at the site", says Hirotaka Okano, Manager of the IT Service Division for Citizen Business Expert Co., Ltd.
Overview of the Global ICT Solutions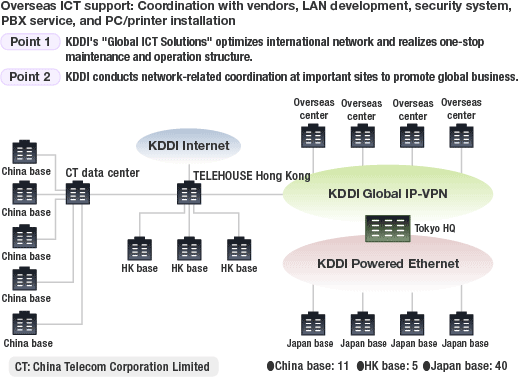 Advantage2

Realizing high maintenance performance ––KDDI's onsite coordination capacity
Supports global business through speedy service
Due to the earthquake that took place off the coast of Taiwan on December 26, 2006, network failures between Japan and Hong Kong occurred. KDDI, in cooperation with local carriers attended to this situation and reestablished the networks by the evening of the same day. While the month-end shipment was jeopardized, Citizen Group was able to secure business continuity.
In Guangzhou, two bases were flooded. Here, KDDI Guangzhou Corp. staff immediately went to the actual sites to check the situation, and reported to the headquarters in Japan. Damage control and recovery operations were rapidly implemented, and business risk was minimized due to the appropriate instructions of the headquarters based on an accurate recognition and communication of the actual situation.
"Our network is viewed as mission-critical to our business, and cannot afford stoppages. However, contingencies happen. How fast you can grasp the situation and take appropriate measures is the key. In that regard, our Group prioritizes maintenance performance over other important factors like cost and quality when considering network services, and KDDI was the one company who could answer this need". (Mr. Okano)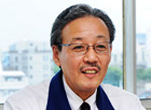 Advantage3

Pursuit for further optimization and redundancy through the fusion of domestic and overseas networks
Promoting streamlining and quality improvement in overseas production
Upon summarizing the needs of the group companies, Citizen Business Expert devises network specifications in order to optimize the development of the Group's international network. Based on those specifications, KDDI constructs the network while coordinating with local group companies and carriers. KDDI is actively offering techniques and know-how to this project to ensure complete optimization.
"Traditionally, the scope of use of our network overseas was basically limited to email or dealing with production systems. However, today, certain overseas bases carry out planning and design and other overseas bases create samples. Eventually, a flow to shift into a mass production system was established. Then, the demand for higher speed and quality in network increases. It is the IT Control Division's mission to meet the demands of overseas group companies in a sure way that gives the highest cost performance. Given that, we have high expectations of KDDI's solutions", says Hiraku Chiba, Chief of IT Service Division, Citizen Business Expert Co., Ltd.
Currently, Citizen Business Expert is committed to implementing measures to refine optimization and redundancy through furthering the effective fusion of the network in Japan and the overseas network; the former built with 'KDDI Powered Ethernet' at its core and the latter with 'KDDI Global IP-VPN'. At the same time, a full-fledged introduction of the video conferencing system is in process, aiming to streamline overseas production and improve quality. Expectations of KDDI, who offers integrated solutions for a borderless network, are ever increasing.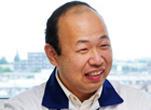 | | |
| --- | --- |
| Company name | Citizen Business Expert Co., Ltd. |
| Headquarters | 6-1-12 Tanashi-cho, Nishi-Tokyo, Tokyo |
| Founded | April 2, 2007 |
| Number of employees | 112 |
| Main business | Citizen Group began its business in 1918 as SHOKOSHA Tokei Research Institute. Since its foundation, the Group has established a solid position as a world-leading manufacturer of watches. In April 2007, based on the transition to a holding company system, Citizen Business Expert Co., Ltd. was incorporated. Citizen Business Expert Co., Ltd. develops and operates Citizen Group's international network in addition to conducting maintenance, introduction guidance and consulting on computers and peripheral devices. |
| URL | http://www.citizen.co.jp/english/ |
The information contained in the cases of introduction is current at the time of publication.