Corporate Information

Sustainability (The Environment & Society)

Dialogue Archive

Utilization Method of Scope 3 Calculation Results for KDDI
Utilization Method of Scope 3 Calculation Results for KDDI
Past Stakeholder Dialogues
In October 2014, KDDI disclosed the Scope 3 results in all areas of its business activities. KDDI invited experts with detailed knowledge of Scope 3 to partake in this stakeholder dialogue, which resulted in a lively dialogue about how to utilize the results of the Scope 3 calculations and more.
Invited experts
Hiroshi Onoda (Associate Professor, Waseda University Graduate School of Environment and Energy Engineering; Director, Waseda Environmental Institute Co.,Ltd.)
Dr. Michiyo Morisawa (Director, CDP Japan)
Main opinions
Mr. Onoda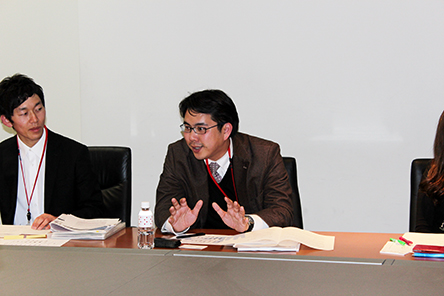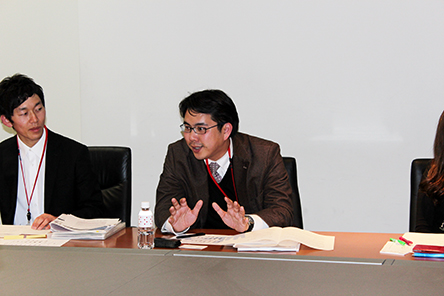 In Japan, companies moving forward with Scope 3 initiatives are proactively attempting to assimilate them into their management strategy. Trial and error in this endeavor will continue, however, it is important to view the endeavor from the angle of how to turn these trends into something favorable.
KDDI has made their calculations from the position of attempting to cover all categories, and I feel that this is amazing. Nevertheless, I feel that the fact that the advantages of environmental consideration have not been sufficiently discussed is an issue. The problem of disposing mobile phones has been pointed out since before the enactment of the Small Home Appliance Recycling Law. However, progress has been made through urban mining and by conveying the advantages of recycling. In the future, in order to extract primary Scope 3 data from manufacturers and other suppliers, it will be important to discuss the advantages of considering the environment.
It is important that efforts to address Scope 3 be made in every aspect of the supply chain, such as the Purchasing Department, and not just in the CSR & Environment Management Department. By creating a sense of ownership and devising specific schemes that are easy to enact, efforts become more of a reality. For example, associating internal company activities with each Scope 3 category, and then connecting them to stakeholders. It is my hope that KDDI will aim to step up their activities while keeping an eye on corporate strategy.
Dr. Morisawa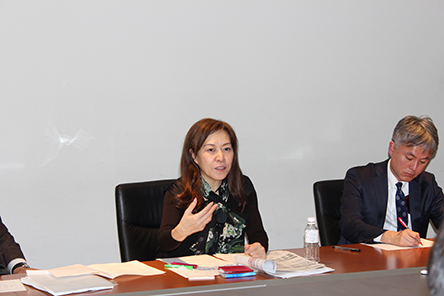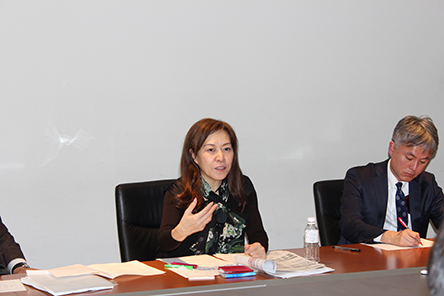 Major overseas telecommunication companies are advancing their Scope 3 initiatives from the disclosure stage to the utilization stage by creating supplier scorecards based on the replies from CDP researchers and incorporating them in new contract processes with new suppliers.
KDDI's large ratio for Category 2 (Capital goods [manufacturing base stations, etc.]) is distinguishing and there is room for reduction. I recommend KDDI grasps what their characteristics are and creates strategic initiatives.
In order to differentiate suppliers, it is important for primary data to be obtained and calculated for Scope 3. By KDDI requesting that suppliers provide the information, they also declare their intent of wanting suppliers to make efforts for the environment as well.
Even if emissions increase for Scope 1 and 2 during the product development stage, there are products that have low emissions when used by consumers. KDDI should provide a clear explanation of the reasons for the increased emissions in Scope 1 and 2, and provide the numerical value of the reduced emissions on the user side. It is my hope that KDDI draws attention to and utilizes these aspects of Scope 3.
In response to the dialogue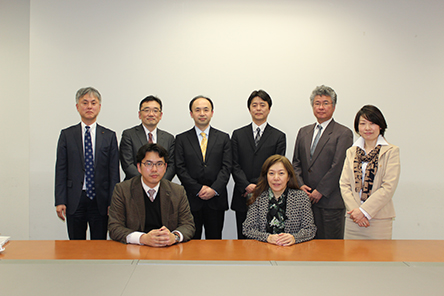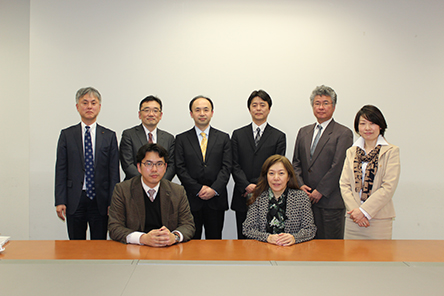 In the facets of technology and development for Category 2, we are making efforts to reduce electric power consumption and materials. In the long run, compact base stations for mobile phones have their advantages in that their establishment and relocation has become easier and their labor costs can be reduced. However, in the short run, they will incur increased costs. We believe that the challenge will be how to balance the two.
The first step was understanding greenhouse gas emissions and we have arrived at the next step, which is to think of how we utilize them. By creating goals that combat global warming and meet investor demands, we want to reduce greenhouse gas in the supply chain with the cooperation of each division and, at the same time, turn our efforts into an improvement of our corporate value. It is no mistake that Scope 3 is an effective tool in protecting the future of the planet. In reality however, customer brand awareness, price competition with competitors, the understanding of the management layer, and other various issues exist that must be resolved. In the face of this reality, we want to move forward one step at a time resolving what we can.