Corporate Information

Sustainability (The Environment & Society)

"mamorino Watch" Delivers a New Experience Value to Customers
"mamorino Watch" Delivers a New Experience Value to Customers
As children develop, they get more opportunities for independent activity away from their parental guardians through lessons and after school programs. In order to provide peace of mind to mothers and fathers who often wish to "contact my child in another location or want to know what is happening right away in an emergency", KDDI has been developing the "mamorino series" of products for kids since 2010. In March of 2016, we released "mamorino Watch", the first wristwatch-shaped mobile phone with call features in Japan. The creation of the "mamorino Watch", which can be worn at all times and makes phone calls, required the kind of "development" that could overturn the conventional wisdom and change the traditional concept of a mobile phone for kids.
KDDI wanted to deliver a product that could protect growing children and provide peace of mind to mothers and fathers who diligently focus on child-rearing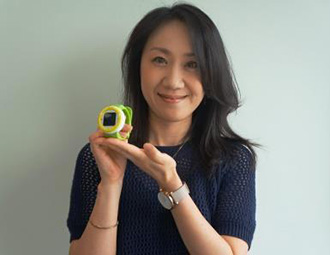 First, we performed detailed interviews to learn customers' opinions about the comfort of previous mobile phones for kids and the impressions they held. The customers provided feedback such as, "even though I want to be able to contact my child at any time, the phone is often in his bag while he is playing, so he doesn't hear it ringing" or "my child sometimes doesn't pay attention, so I worry that she may forget or lose the phone." As a parent of a young child, I heard many comments that I could deeply sympathize with. Parents also said that, "I don't want to have to get angry with my child to remind them to bring the phone", which made me realize that it was important to create a product that children would enjoy using. I felt driven by a strong sense of mission to provide a novel user experience with a new product to mothers and fathers, of course, but also to children.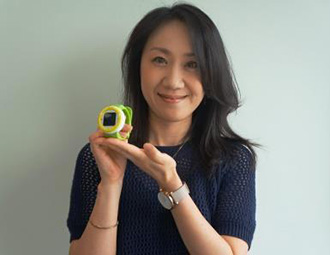 Commitment to three essential features!
1. Built-in "call features"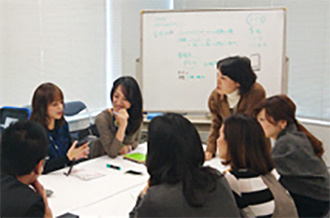 Wristwatch products have been released before, but they lacked the features for "call-based communication" that parents needed the most. In reality, there was a technical issue involved in equipping a familiar, "round" watch product with call features. When it comes to the "call features", a "square" shape receives signals better and is easier to develop. However, in order to create a wristwatch which can absorb impacts when it gets bumped, we decided to go with the standard round shape of a wristwatch. At many points during the development, the team repeatedly discussed whether they should drop either the round shape or the call feature, but we returned to the original concept of delivering a fun product that parents and children can comfortably use and kept developing.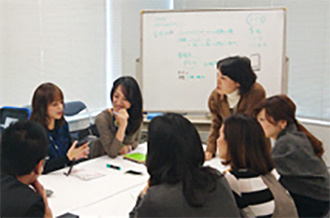 2. The requirement to make it "fun for children too!"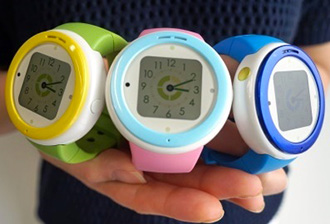 Children love smartphones and tablets, and they are very familiar with the touch operations from an early age. However, previous mobile phones for children mainly used key-based operations. We believed that from the children's perspective, the lack of a touch screen prevented them from wanting to use those products. In addition to the touch-based operation, we also equipped the product with a futuristic "voice-controlled feature" to get the children excited and make them want to use it. The product also includes a pedometer to encourage them to walk, a stopwatch for play, and many other enjoyable features for kids.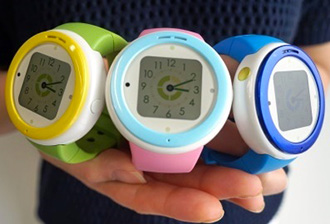 3. A reasonable "price" for mothers and fathers
No matter how much the product reflects the affection that parents have for their children, it won't mean anything if they don't actually use it. In response, we also prepared a service that many families can comfortably use by establishing the "mamorino Watch" plan with a monthly basic fee of 1,097 yen (tax included).
KDDI's product development motto is to "understand the essence of a product first hand", which means to actually go to the site and understand the customer's issues and concerns, which we believe is the root of "creating products that exceed the customer's expectations."
Going forward, KDDI will continue to sincerely focus on social issues to develop new products.
Stakeholder's Voice (NPO Director)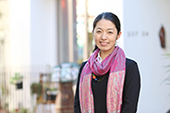 As children grow older and their range of activities expands, it is a constant source of worry to me whether a child is alone and lonely or is in danger when outside the home. If there is a reliable product to hand at such times, it will give both parents and children peace of mind.
NPOs and local governments all over Japan are working toward creating such an environment, but there is still a long way to go.
I feel that mamorino Watch is one possibility capable of filling this gap.
It will be great if the contact info of local residents can be registered in a child's mamorino Watch, just in case, and the number of people that the child can turn to grows.
I hope this will lead to the creation of an environment in which it is easier for children themselves to send out an SOS.