Corporate Information

Sustainability (The Environment & Society)

KDDI's Shimamono Project Supports Remote Islands
KDDI's Shimamono Project Supports Remote Islands
Japan's remote island communities and their issues
Japan is known as an island nation. As well as the main islands of Hokkaido, Honshu, Shikoku, Kyushu and Okinawa, there are about 6,800 remote islands, about 420 of which are inhabited. Relationships between people and between humans and nature which have disappeared in urban areas still exist in these remote island communities, and each community has their own unique culture and natural environment. They are important as bases for protecting Japan's ocean, which is the sixth largest in the world including the exclusive economic zone. But many of these island communities face an uncertain future due to population decline and aging in recent years.
Working with a specified non-profit corporation, the Archipelago News, we at KDDI launched the Shimamono Project in 2015, aiming to promote and revitalize Japan's remote island areas to support people's livelihoods in these communities.
Background of the project
When the project began, working with the Archipelago News, we focused on engaging with the people of the remote island communities through repeated discussions with local people to work out what we could do to help revitalize these areas, what issues they face and how KDDI's resources could be utilized. One issue we identified was how to enhance local product sales and information transmission capacity: The islands produce wonderful products, but it is hard to let more people know about them. Another issue is how to expand sales channels and promote their products: Because of their location surrounded by sea, travel and transportation costs make it difficult to market products on the main islands, which are the main consumption areas. Compared to the main islands, there are few courses for business owners, so it is difficult for them to get useful information about expanding sales channels with a view to nationwide sales. We decided to work on measures to address these two issues.
Remote island communities produce bountiful crops of vegetables, fruits and cereals; fresh seafood fished from the ocean; and livestock that thrive in the rich environment. The people of the islands carefully process these treasures to produce a wide variety of "Shimamono (remote island products)."
The project provides opportunities for enhancing local product sales and information transmission capacity so that these products can reach more people while running courses for business owners to learn the basics of how to expand sales channels and promote their products, which can be put into practice straight away.
Shimamono Project initiatives
1. Shimamono Marché of au WALLET Market online mall
We sell remote island products on a special webpage called Shimamono Marché of au WALLET Market, KDDI Group's online mall. This webpage also serves as an opportunity for people to find out about remote island communities and businesses.

2. Shimamono Lab workshops for remote island businesses
We run workshops for island business owners who are unfamiliar with e-commerce and nationwide sales, where they can learn the basics of how to expand sales and promote their products. At the five-session workshop, products are monitored using the product monitoring system offered in au Smart Pass service and by KDDI staff. Based on the feedback from monitors, participants learn how to promote their products and their island, as well as basic knowledge about quality control for expanding sales nationwide. After completing the workshop, business owners can list their products on the Shimamono Marché webpage of au WALLET Market if they wish to do so.

Comment from the Archipelago News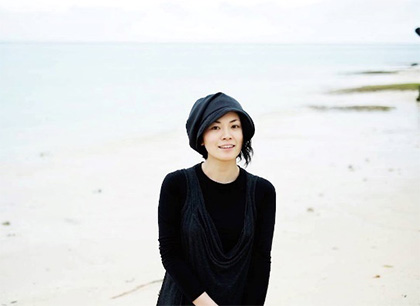 Since we established our organization in 2010, we have been publishing media especially for inhabited remote islands, and we have been involved in community development projects in remote island areas. Around 600,000 people live in Japan's remote island communities. They are full of precious treasures, like unique traditional cultures and ways of life allowing humans to coexist with nature, which are no longer found in urban areas. However, census figures show that the population of children (aged 0 to 15) living in remote island areas decreased by 20% between 2005 and 2015. The future of these islands lies in the hands of young people, so this is a critical situation. At the Archipelago News, we are rolling out activities to help with industrial promotion and human resource development to protect the future of these islands, but the challenges faced by isolated islands that spread throughout a vast ocean are huge, and we cannot solve them alone. Through this joint project with KDDI, we found that a company with users all over Japan, including on remote islands, is using its resources to help us support businesses in remote island areas. We are very grateful that KDDI have been so patient and flexible in their approach to 400 different islands with 400 different characteristics. I hope that going forward we will be able to contribute in more tangible ways, making use of the expertise that we have built up so far in this joint project.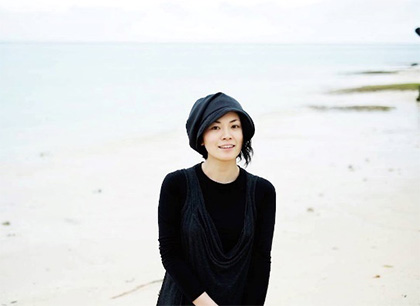 Atsuko Isamoto
Chief Editor
NPO the Archipelago News
The future of the project
Each remote island community has its own characteristics and faces different issues. It is important to solve these issues by utilizing the strengths of each individual island. We believe there is still a lot we can do to leverage our resources, such as communication and IoT. We hope to continue our initiatives that lead to revitalized remote island communities by expanding the scope of this project and extending it to more areas. We will also keep communicating with the people of the islands and strengthening the bonds we build through the Shimamono Project.