Making customer lifestyles more enjoyable and convenient through the integration of telecommunications and life design
With au, you can enjoy all types of content in various locations at any time through a network that is comfortable to use. We deliver pleasant experiences to customers by enhancing the life design services which make the daily lives of customers more enjoyable and convenient with a focus on telecommunications services.
Delivering excitement to the lifestyles of each individual
To individual customers, we provide smartphone, mobile phone, and other mobile communication services as well as fixed-line services including "au HIKARI." Furthermore, we are also providing MVNO services within group companies such as UQ Communications in addition to mobile services under the au brand.
Going forward, we will further expand and integrate telecommunications services with life design services such as commerce, finance, energy, entertainment, and education to provide new forms of experience value for the enjoyment and convenience of our customers. In order to do so, our goal is to understand customers' needs by analyzing various types of data, offering appealing proposals, and becoming an important part of our customers' lives.
Rate plans that match customer usage patterns and thorough, reassuring customer support. A network that always connects. au is packed with "affordable" and "reliable" services.
Rate plans chosen by customers
In 2017, we separated the smartphone and other mobile device charges from the communications charges and introduced the well-received "au Adjust Plan" and "au Flat Plan" which are the industry's first affordable rate plans that can be selected based on the volume of data used. Starting in 2018, we expanded our rate plans optimized according to usage patterns to offer an affordable rate plan which includes Netflix as a set for users who wish to enjoy video content and a partnership with Apple Music for users who wish to enjoy music-oriented content. au has continued to lead other companies in offering rate plans which change according to customer usage such as the introduction of the Student Discount plan in 2000 and the flat packet rate plan in 2003, and that approach continues today.
Full-fledged support
au naturally receives inquiries by telephone and email, provides full-time advisers to help paying subscribers use devices and services through "au Smart Support," and operates an official Twitter account to advise users on how to solve problems. Moreover, "My au," which allows subscribers to check usage charges and contract conditions on the web, has also expanded the app features for smartphones and can send inquiries 24 hours a day from the app using the messaging features. Furthermore, compensation services have been prepared with the expectation of device loss, theft, and failure to enable subscribers to use their devices with a sense of reassurance at all times.
High-quality network
The 4G LTE network that supports au's mobile communications provides a service area with a population coverage ratio of over 99% [1] in the 800MHz platinum band. In addition, we have implemented separate measures to ensure that the network is easy to connect to and provide a highly reliable network quality in areas where large numbers of people gather such as around city train stations, tourist sites, sporting events, and live concerts. Using this high-quality network as a foundation, we will build a network based on the 5G next-generation communication standard to provide customers with new, more enjoyable experiences that are unique to 5G in a communication environment that is always easy to use.
[1]

The population coverage ratio is calculated based on areas where communication is available in more than 50% of locations in the approximately 500m2 sections used for the national census.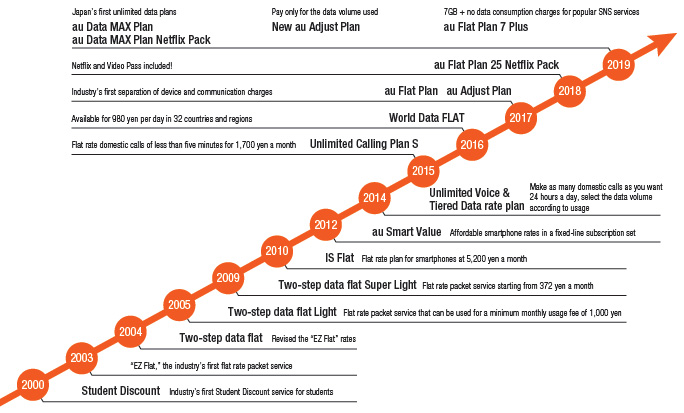 All information as of the end of August 2019. Includes services and plans which are no longer available to new subscribers. Please see theau web site for the latest information.
Making smartphone-centric financial services the core of life design
―Toward a more convenient and secure cashless society―
Smart money concept
KDDI is promoting the "smart money concept" to comprehensively provide "smartphone-centric" payment, financial, and other services around the smartphone. The "smart money concept" will make smartphone finance a more familiar practice and further enhance engagement with the customer by providing one-stop financial services including "saving," "payments," "investment," "borrowing," "preparations," and "planning" centered around the "au PAY (au WALLET)." KDDI aims to use the au WALLET points, which automatically accrue according to the use of communication and life design services, as an advantage to further expand the au Economic Zone.
"au PAY app (Formerly known as au WALLET app)" as the gateway
The au PAY app (Formerly known as au WALLET app) will become the entryway to all financial services and expand our financial business. In addition to conventional features which let you charge the au PAY (au WALLET) and check the remaining point balance from the app, all financial services will be available from the app including features to directly charge the saved points, payments via au PAY, and the ability to transfer and pay funds from your own bank account. Going forward, KDDI plans to continue using the au PAY app (Formerly known as au WALLET app) as a gateway to provide financial services to customers.
Realizing the smart money concept
KDDI has been actively involved in financial services for a long time. The "Jibun Bank (Now au Jibun Bank)" established in 2008 and the "au Kantan Kessai (Easy Payment)" introduced in 2010 made it possible to combine and pay charges for digital content and shopping together with the au communications charges. We further enhanced our service offerings by launching "au WALLET" in 2014, "au Insurance & Loans" in 2016, and "au iDeCO" in 2018.
In April 2019, we commenced operations of the "au Financial Holdings" intermediate financial holding company for the purpose of further enhancing our payment and financial business, placed "au Jibun Bank," "KDDI Financial Service," "WebMoney," "au Asset Management," and "au Reinsurance" under the control of KDDI, and created an organization to realize the smart money concept. Furthermore, our objective going forward will be to further promote the smart money concept by integrating each of these subsidiaries' company names into the au brand.
Expanding entertainment services
Since November 2019, "au Smart Pass Premium" has significantly expanded its selection of videos, music, books, and other digital contents as well as exclusive member benefits such as advance concert ticket reservations to evolve into an "unlimited entertainment" service. In addition, au announced the new "au Data MAX Plan Netflix Pack" which has no upper limit on the volume of data used and allows you to enjoy the Netflix "Basic Plan" as a combined set. Going forward, we will continue to launch various services and experiences that make customer lifestyles even more enjoyable.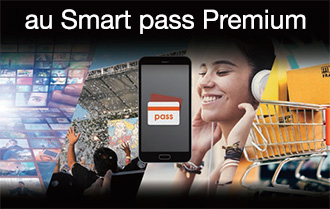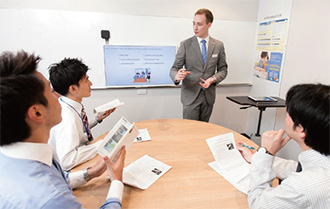 au's life design services are also expanding into the field of education. The company created a comprehensive partnership with KCJ Group, which operates the "KidZania" facilities that allow children to role-play occupations and experience how society works, to integrate learning spaces for the cultivation of children's physical and intellectual vitality with 5G, IoT, and other cutting-edge technologies. In addition, the English conversation school AEON is applying ICT and data analysis technologies from au (KDDI) to promote "EdTech" for the purpose of maximizing learning efficiency and creating spaces for comfortable English language study.
au Smart Home enriches lifestyles
IoT technologies which make daily life more convenient are starting to penetrate into the home. "au HOME" is an IoT service that watches over pets using sensors and cameras and makes daily life safe and convenient through smartphone app based operation of household appliances. Furthermore, "au Denki" not only reduces monthly electric bills but also allows users to use a smartphone to view their electricity usage at a glance and receive advice on how to conserve energy. au is realizing the smart home using technologies which connect various devices to the Internet.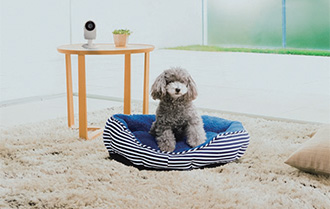 Deploying au services and technologies around the world
au is deploying its business experience, know-how, and highly trusted technical capabilities cultivated through the operation of au services in Japan to delight overseas customers as well. Through a joint enterprise with Myanma Posts and Telecommunications (MPT) and Sumitomo Corporation in Myanmar as well as an investment to establish MobiCom Corporation in Mongolia, au is improving its services and expanding its service area as the leading general telecommunications carrier in terms of revenue and market share.

MPT Shop Myanmar Plaza store in Myanmar

MobiCom flagship shop in Mongolia