KDDI and Okinawa Cellular have announced the release of five new au smartphone models, which are scheduled to become available starting in late May 2012.
All models are equipped with the Android™ 4.0 operating system. In addition, three of the five models are WiMAX-compatible and support the +WiMAX service, which allows Wi-Fi tethering for high-speed Internet access.
The five au smartphones in the new lineup are: the AQUOS PHONE SERIE ISW16SH, a user-friendly model loaded with advanced functions, which is the world's first with built-in NFC and FeliCa functions; the ARROWS Z ISW13F, which is the first au smartphone with a quad-core CPU, enabling multi-tab browsing, rich gaming capabilities, and fast, smooth video playback; the URBANO PROGRESSO, which features the stylish design of the URBANO series and is the world's first to incorporate Smart Sonic Receiver technology; the AQUOS PHONE SL IS15SH, a user-friendly model for first-time smartphone users, which has the operational feel of a conventional mobile phone; and the AQUOS PHONE CL IS17SH, which features an always-on memory LCD that shows the time and missed calls.
All models also support Japan-specific functions such as infrared communications, 1Seg, Osaifu-Keitai® and e-mail (~@ezweb.ne.jp), and they are resistant to water and dust.
In addition, these au smartphone models are compatible with au widget services, which can deliver information such as friends' status updates, the latest news, etc. to the home screen on Android™ smartphones, and they support new emoji recognized between Japanese telecommunications carriers. These features contribute to a new smartphone lifestyle for customers and achieve smooth communication with other carriers' mobile phones and PHS handsets.
Images of au smartphones in summer 2012 lineup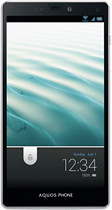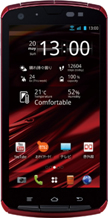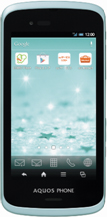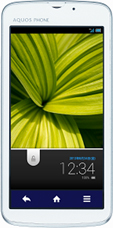 * The names of companies, products and services included in this document are the trademarks or registered trademarks of the respective owners.