Corporate Information

Sustainability (The Environment & Society)

Reliable, Japan-quality communication services for Myanmar
Reliable, Japan-quality communication services for Myanmar
After lagging far behind other parts of Southeast Asia for many years, Myanmar's telecommunications industry has been dramatically transformed by progressive privatization. Back in 2013, mobile phone penetration stood at a mere 10%, and you hardly ever saw people using mobile phones. Fast forward to 2019 and the mobile phone penetration rate now exceeds 100%. Today, you see people of all ages across Myanmar with their smartphone in hand, surfing the net, watching videos and generally enjoying different means of communications they never had access to before.
KDDI's mission in Myanmar
In July 2014, KDDI and Sumitomo Corporation set up KDDI Summit Global Myanmar Co., Ltd. (KSGM) in Yangon with the aim of developing a telecoms operation in Myanmar. KSGM currently offers telecom services through joint operations with the nation's state-backed Myanma Posts and Telecommunications (MPT). With vital telecom infrastructure forming the backbone of Myanmar's economic growth, at KDDI we have committed to apply our own superior technology and long years of experience to expanding area coverage and offering reliable, high-quality communications across the country.
Comfortable data communication environments for the people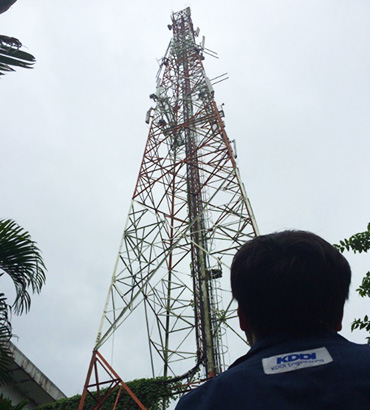 KDDI entered into the joint-venture project with MPT with the aim of "building communication environments that people in Myanmar could use comfortably and securely." However, it was only after we actually visited the country that we realized the true importance of this quest. Why? While 4G LTE data communication environments were already commonplace not only in Japan but also in other parts of Southeast Asia, Myanmar had yet to develop any such infrastructure.
As smartphone penetration progressed in Myanmar, we at the KDDI Group felt it was our mission to use our long-amassed pool of technological expertise and service operation experience in Japan to help enrich the lives and bring comfort of as many people as possible in Myanmar by offering high-quality 4G LTE data communication environments.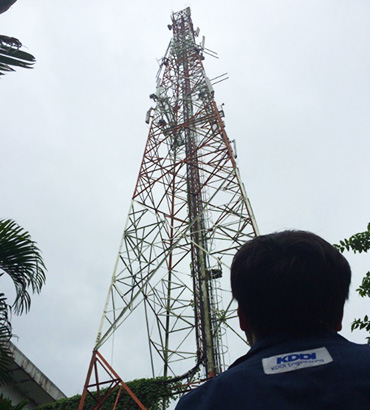 Expand 4G LTE data communication networks for smooth nationwide links
Today, the smartphone serves as a vital lifeline in Myanmar, and customer value has evolved from an ability to make phone calls with a SIM card to being able to listen to music and watch videos on your smartphone. In other words, the country has shifted into a new experience-based value stage.
Against that background, KDDI has worked with MPT to improve network quality, helping MPT employees, who had previously been primarily focused on "connecting telephone calls," understand and embrace the need to improve network quality, and go one step further to create networks that "are easy and smooth to use." We went together with MPT employees to commercial facilities, parks and other places where customers actually use data communication to check the level of reception and speed of data communication, and to tailor solutions and introduce ways of improving transmission quality in every single location.
Data communication has been used to help narrow regional disparities in the fields of education, medical and other public services. We also encouraged the formation of 4G LTE areas at the early stage of service launch for all major cities, incorporating both urban and rural areas, and supporting the nation's overall economic development.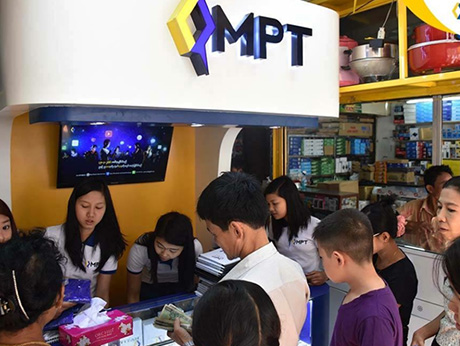 Thanks to these efforts, MPT's 4G LTE network coverage had expanded to 314 municipalities, or 90% of the nation's towns and cities, by December 2018. Today, it is much more common to see people enjoying their ability to listen to music and watch videos whenever and wherever they wish using these high-quality networks environments. KDDI's technological prowess and knowledge of high-quality service operations have successfully extended beyond Japan, and are now being applied more widely in Myanmar as well. We will continue to fulfil KDDI's mission to "deliver the joy of smooth connection and communication to customers all over the world."
Apply Japanese technology and expertise to help develop Myanmar's communication industry
To promote higher-quality, more sophisticated communication services and provide a higher degree of satisfaction for Myanmar customers, KDDI offers long-term training programs and networking opportunities designed to improve MPT employees' technical expertise and skill in telecommunication and service development. During the first round from July 2017 and then again during the second round from October 2018, at KDDI we welcomed four selected MPT employees (two with technical and two with operational management backgrounds) to train with us for a year.
As smartphone penetration rises in Myanmar, so does the desire to use higher-grade content such as social media and video transmission services. MPT has been working to strengthen its service development by launching high-speed LTE+ data transmission services in May 2017, and a joint point reward system in May 2018.
The first round of trainees on the program have not only increased their knowledge of communication services, spanning network planning, design, construction, testing and operation, but have also learned how to plan strategies and encourage development in different service areas such as settlements and contents. Once they return to Myanmar, we expect the trainees to help invigorate MPT's business practices by launching new services based on the experience gained during the training program, and by reviewing operational procedure.

We at KDDI intend to continue working with Sumitomo Corporation and MPT to improve quality of experience for Myanmar's customers. We will accelerate the integration of telecommunications and life design, and seek to help develop Myanmar's economy and industry, improve the lives of its citizens, and strive to create new experiences as a company that continues to produce excitement.
Comment from our stakeholder (MPT employee)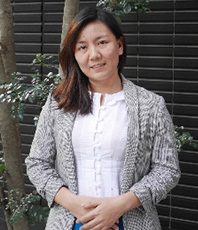 Before the telecoms market was liberalized in 2012, MPT provided all communications services in Myanmar as the sole state-backed telecoms operator, and a mobile phone SIM card cost several hundreds of dollars. Today, Myanmar is developing 4G LTE services in a more competitive environment involving four companies including foreign-affiliated firms. At just over a dollar, the cost of a SIM card is now affordable for most Myanmar customers. Following the dramatic rise in penetration rates, Myanmar consumers are growing accustomed to a more comfortable smartphone-centric lifestyle. I am determined to work with KDDI and Sumitomo Corporation to create easy-to-use, ever more convenient services for the people of Myanmar.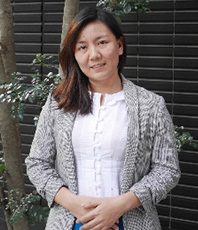 MPT initiatives to spur Myanmar development
In 2016, MPT launched its Digital Skills to Go Forward program to support national digital skills training for young people. To date, over 2,000 students have completed the program and are now working proactively in society. In addition, from 2018, MPT began training digital skills graduates to become instructors so the program could be expanded to other parts of the country.
MPT has also tied up with the Myanmar Red Cross Society to expand emergency first-aid support for citizens who have suffered an electric shock, heatstroke, snake bites, or other emergency situations.
MPT's CSR vision is "Together for Future Generations." Under this banner, the state-backed telecom operator intends to support the development of Myanmar's economy and local communities by promoting educational, medical, business and other assistance activities designed to support future generations.