Corporate Information

Sustainability (The Environment & Society)

KDDI's IT Literacy Training: Reducing Disaster Risk with Smartphones
KDDI's IT Literacy Training: Reducing Disaster Risk with Smartphones
As a telecommunications service provider, we at KDDI have sought to channel the expertise gained through our nationwide KDDI Smartphone and Mobile Phone Safety Classes into identifying how to ensure as many children as possible can use smartphones effectively as an information communication lifeline during times of natural disaster. We repeatedly discussed this issue and potential initiatives with Professor Koji Mishima of the Department of Contemporary Education at Chubu University and KDDI Research, Inc., before developing the Reducing Disaster Risk with Smartphones Literacy program.
Developing Smartphone Literacy Program to Reduce Disaster Risk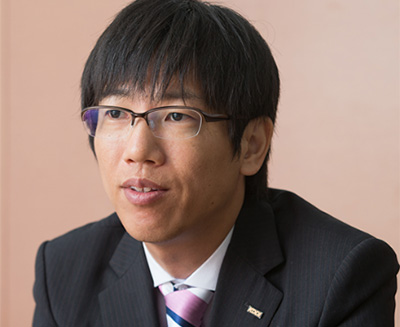 The program is a mobile workshop-style lecture, which involves breaking participants into groups and looking at maps on desks, imagining we are experiencing a natural disaster and using a designated group chat app to collect disaster-related information and identify safe exit routes, shelters and places of safety on the map.
It is a challenge to create a lecture that incorporates everything we want students to learn into limited lesson time. We also have to be ready for some students not being used to using a smartphone when we lend one smartphone to each student to use and communication with during the session. We aimed to solve these issues by scrupulously devising the lecture program and developing a dedicated, unique communication app to help students concentrate and take it all in.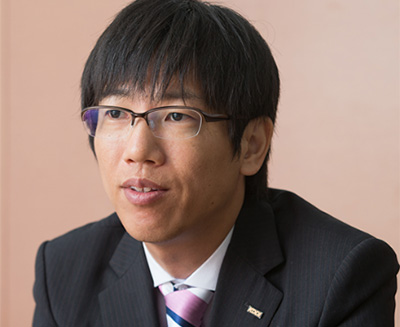 The three development requirements
1. Encouraging positive, practical smartphone usage
At the time, risks associated with smartphones such as crime and cyber bullying were central topics in our Smartphone and Mobile Phone Safety Classes. However, we didn't want to focus solely on negative aspects, but to enable high-school students to gain positive experience of using smartphones in emergency situations, so, with help from Professor Koji Mishima of Chubu University, we developed a themed training package centered around disaster response using smartphones.
2. Encourage mutual awareness through communication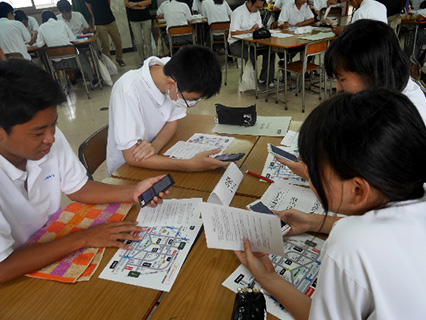 Young people today are required to communicate both face to face and online. So, in our workshop, we set them tasks that required a good command of both face-to-face and online communication to resolve. We also made a point of weaving redundant or false statements into the disaster information to help students better grasp the concept of information ethics by gaining a deeper awareness of the importance of conveying accurate information and understanding the other person's situation. Our aim was to help students experience independent and interactive learning, and create a next-generation active learning program that mixed physical and virtual communication channels.
3. Nurture capable human resources for society
Working adults are often absent during the daytime in regions with declining populations and an ageing society. That means, in reality, many high-school students and other young people would be required to communicate with local people and take the initiative in times of emergency. In this workshop, we aimed to increase awareness among participating high-school students not only of the need to save their own lives but to also cooperate with the local community. There have been cases where conveying and sharing information via smartphone has helped save local residents. The workshop was designed to help students learn how their ability to use a smartphone could save the lives of people around them.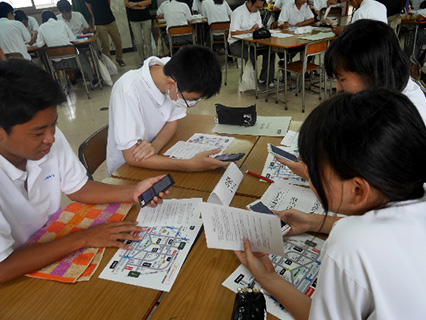 Comment from the development supervisor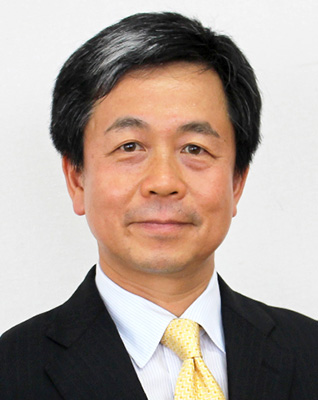 A smartphone can be a huge force of power in times of natural disaster. It serves as a kind supporter that disaster victims can rely on to check the safety of their friends and family, or to find out where there is a safe shelter. However, used poorly, it can run the risk of circulating false rumors, so the smartphone truly is a double-edged sword.

That's why staff from KDDI and myself got together to discuss what is required to ensure the smartphone doesn't remain a double-edged sword, but becomes a sure support tool for victims. We concluded that we need to strengthen the skills required to ensure the dissemination of accurate information, and help people on the other end of the smartphone imagine exactly the kind of situation those asking for help are in. You can't improve skills and breed imagination in a day. That takes time, but what we can do is create the right environment to kickstart those changes. That's what inspired us to create the Smartphone Literacy Program to Reduce Disaster Risk.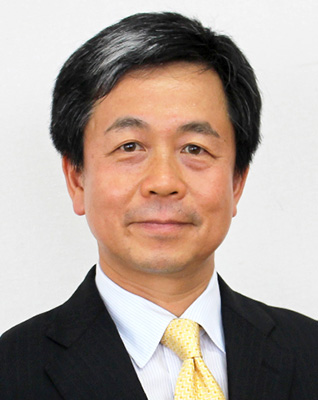 What do participating schools think?
Yuriko Uchida
Professor
National Institute of Technology, KANAGAWA COLLEGE
During the lecture, we imagined we had just suffered a major natural disaster and split up into multiple groups to study maps on tables. We used smartphones and social media to share information with other groups and collect disaster-related information, and ascertain safe escape routes, shelters and where to seek help on the map. Sirens went off during each scene, so the activities were charged with a real sense of emergency.

Students learned multiple lessons from the lecture on information literacy training, including understanding the true nature of information; the importance and challenge of sending and receiving information in times of disaster, and; how to identify reliable information and accurately convey necessary information. The disaster response training also taught them about the importance of helping themselves and helping others, and improved their understanding of knowledge and awareness required to deal with emergencies.
Message from KDDI team member
The smartphone is becoming an increasingly ubiquitous tool for today's children. While smartphones bring negatives such as problems, incidents and accidents, they can also be extremely useful tools if used properly, and, at times, a lifeline that is the difference between life or death. For those very reasons, it is vital that we create opportunities for as many children as possible to consider how to convey accurate information, recognize legitimate information, and how to use smartphones in ways that are useful to society and life when using their smartphones on a daily basis.
We intend to continue offering this program as a new venue where children can improve their ability to use their own judgement to avoid risk, and their ability to use and apply smartphones.
For additional information on the above lecture program, please contact:
https://www.kddi.com/corporate/sustainability/lesson/literacy-summary/ (in Japanese only)