Corporate Venture Capital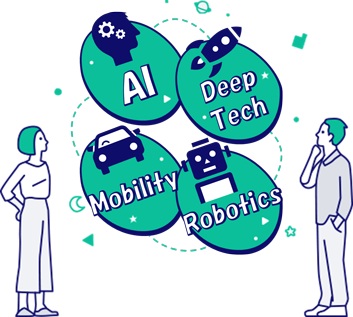 Concept
About KDDI Open Innovation Fund
KDDI Open Innovation Fund is a corporate venture capital
that offers KDDI group's full support for a startup's growth
and aims for business co-creation through provision of various
KDDI group resources and a business collaboration in a wide range of areas.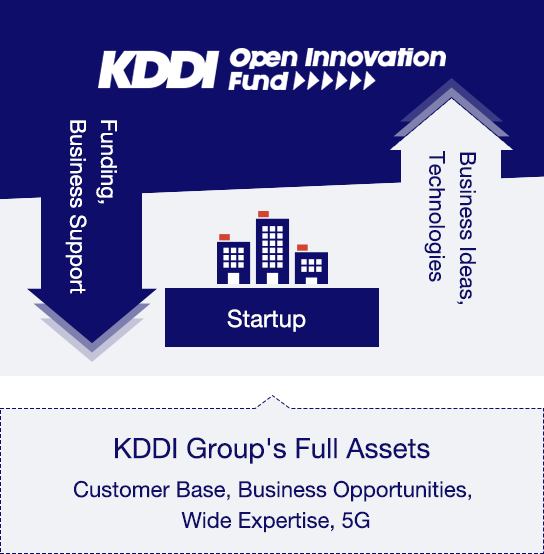 Portfolio
KDDI Open Innovation Fund has invested in 79 startups so far.
(As of October 9, 2020, except Fund of Funds investments)
KOIF Ⅲ
KDDI Open Innovation Fund 3 (KOIF Ⅲ) was established in April 2018 with Global Brain.
The fund invests in wide range of fields based on KDDI's expertise in business and technologies including AI, IoT, Data Marketing, Fintech, and B2B SaaS to support promising startups.
KDDI Open Innovation Fund III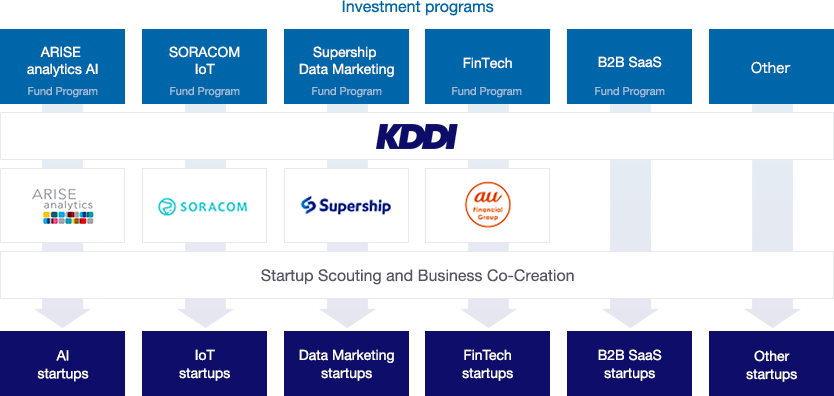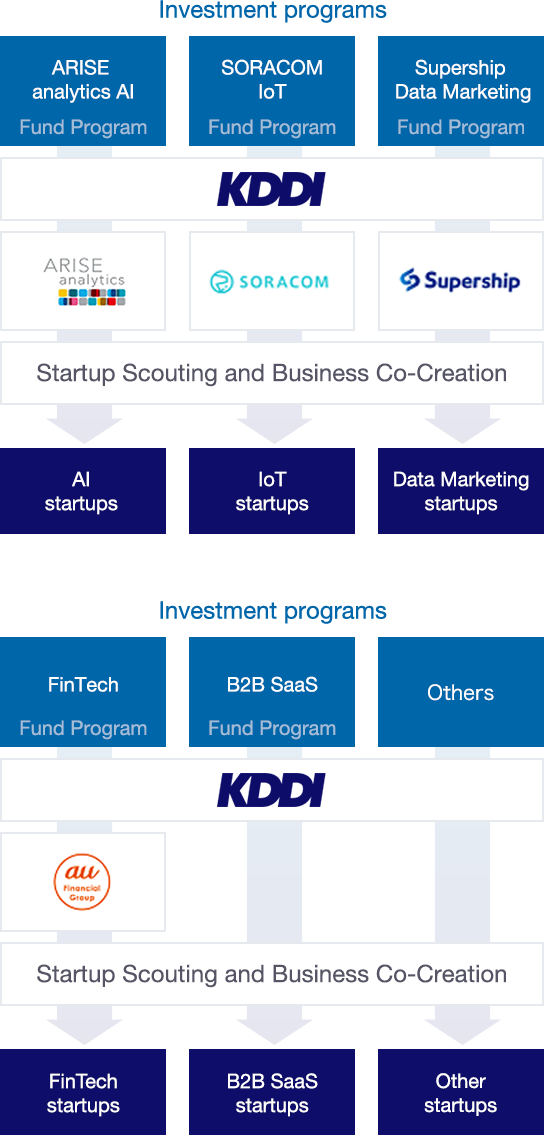 AI

IoT

Big data

xR

Healthcare

Robotics

Home

New technology

Financial

Sports

Entertainment

New Space
KDDI Open Innovation Fund

| | |
| --- | --- |
| Name | KDDI Open Innovation Fund |
| Management period | Ten years to January 2022 (tentative) |
| Investment target | IT venture businesses in Japan and other countries |
| Total amount managed | Five (5) billion yen |
| Fund manager | Global Brain Corporation |

KDDI Open Innovation Fund II

| | |
| --- | --- |
| Name | KDDI Open Innovation Fund II |
| Management period | Ten years to May 2024 (tentative) |
| Investment target | Start-up companies in Japan and other countries |
| Total amount managed | Five (5) billion yen |
| Fund manager | Global Brain Corporation |

KDDI Open Innovation Fund III

| | |
| --- | --- |
| Name | KDDI Open Innovation Fund III |
| Management period | Ten years to March 2028 |
| Investment target | Start-up companies in Japan and other countries |
| Total amount managed | Twenty (20) billion yen |
| Fund manager | Global Brain Corporation |