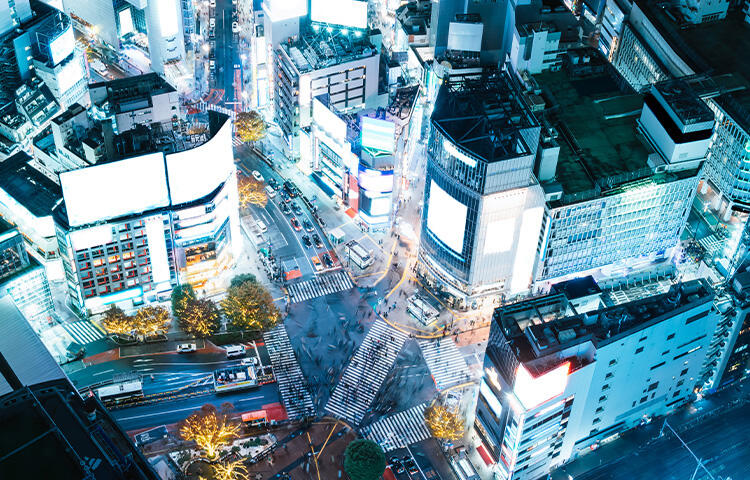 Vision & Strategies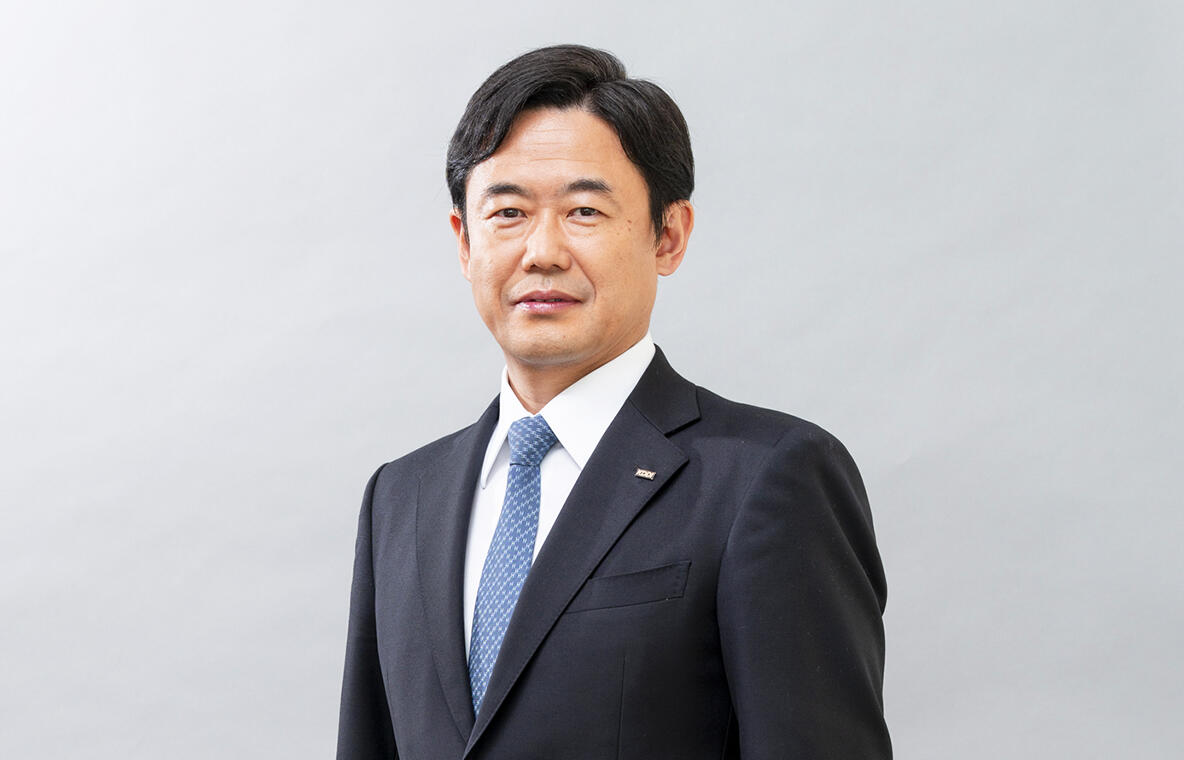 The creation of a society in which anyone can make their dreams a reality,
by enhancing the power to connect.
KDDI VISION 2030
President's Message
The KDDI Group values and cares about the material and emotional well-being of all its employees,
and delivers a thrilling customer experience by always going further than expected with the ultimate goal of achieving a truly connected society.
Brand Message
Each of the brands we offer has its own vision.
The vision imbued into each brand is expressed in videos, slogans, and statements.
Company Vision
A brand message represents how we want customers and the society to see us.
Our company vision describes our corporate image to make that brand message a reality.
01

The company
the customer can feel
closest to

02

A company that
continues to
produce excitement

03

Contributing to the
sustainable growth
of society
KDDI VISION 2030
KDDI VISION 2030 is an approachable message that integrates the elements of sustainable management (Corporate Philosophy and KDDI Sustainable Action) into the KDDI Group's social significance toward 2030.
KDDI VISION 2030

Mid-Term Management Strategy
KDDI has formulated the Mid-term Management Strategy (FY 2022 to 2024) with the aim to realize KDDI VISION 2030.
Sustainability Management
The "contribution to the development of an enriched communication society"
as set forth in the Corporate Philosophy indeed deals in sustainability.
By improving social and environmental values in addition to economic value,
we will create a cycle that achieves sustainable growth in both the company and society.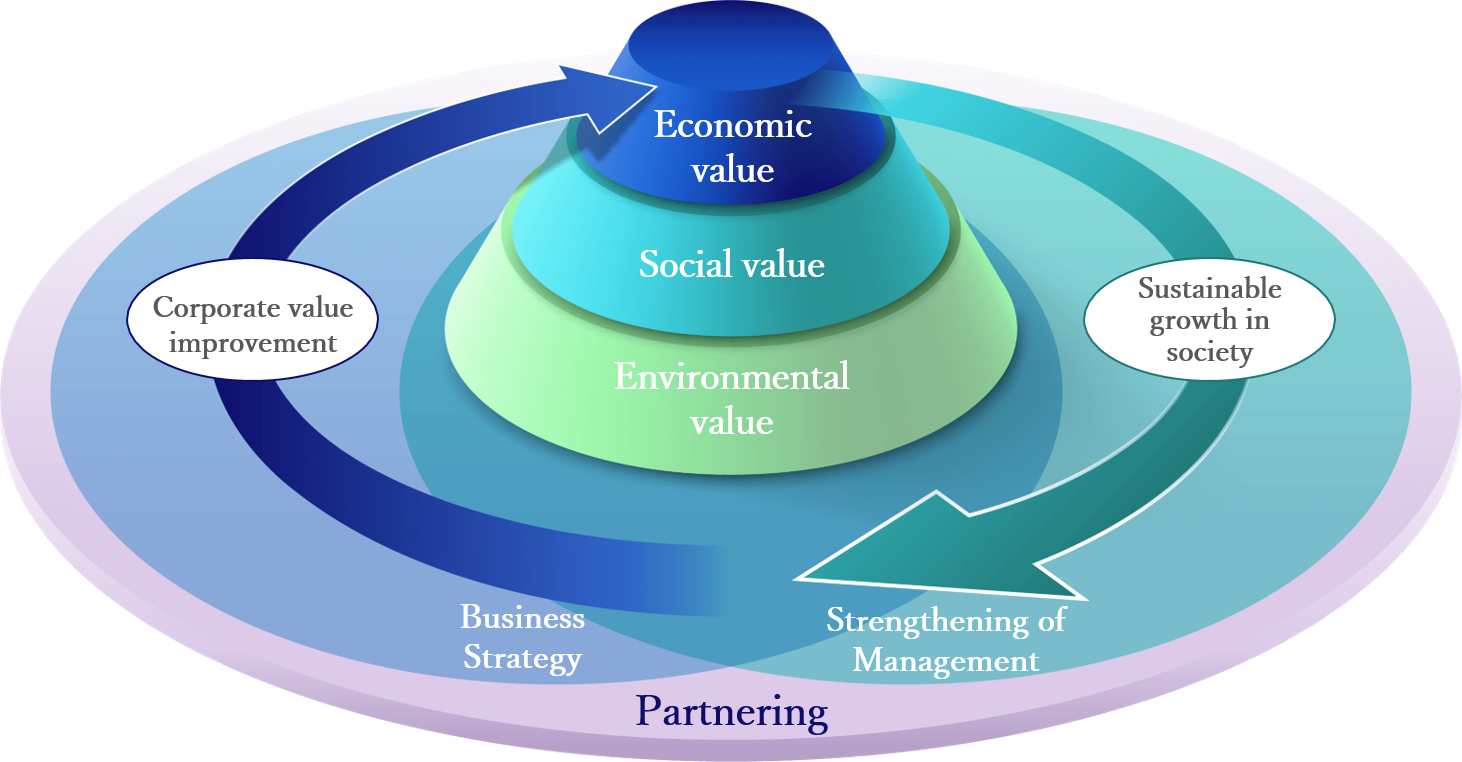 Materialities and values we embrace
01Promotion of innovation centered on telecommunications

02Realization of a safe, secure, and prosperous society

03Carbon neutral

04Strengthening the group management base through progressing governance

05Human Resources First

06Advancing stakeholder engagement
Sustainability Management
Satellite Growth Strategy
5G-driven evolution of the telecommunications business
and expansion of focus areas with telecommunications at the core.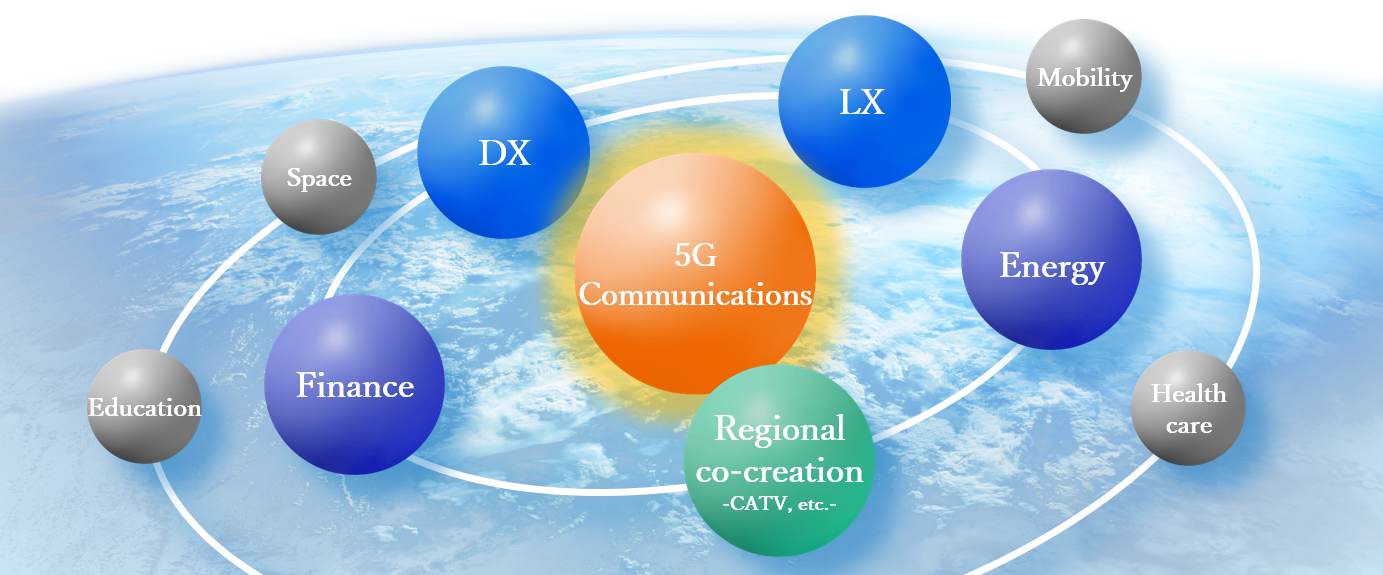 Satellite Growth Strategy
Strengthen Management Infrastructure
KDDI promotes the improvement of the management base that supports business strategies.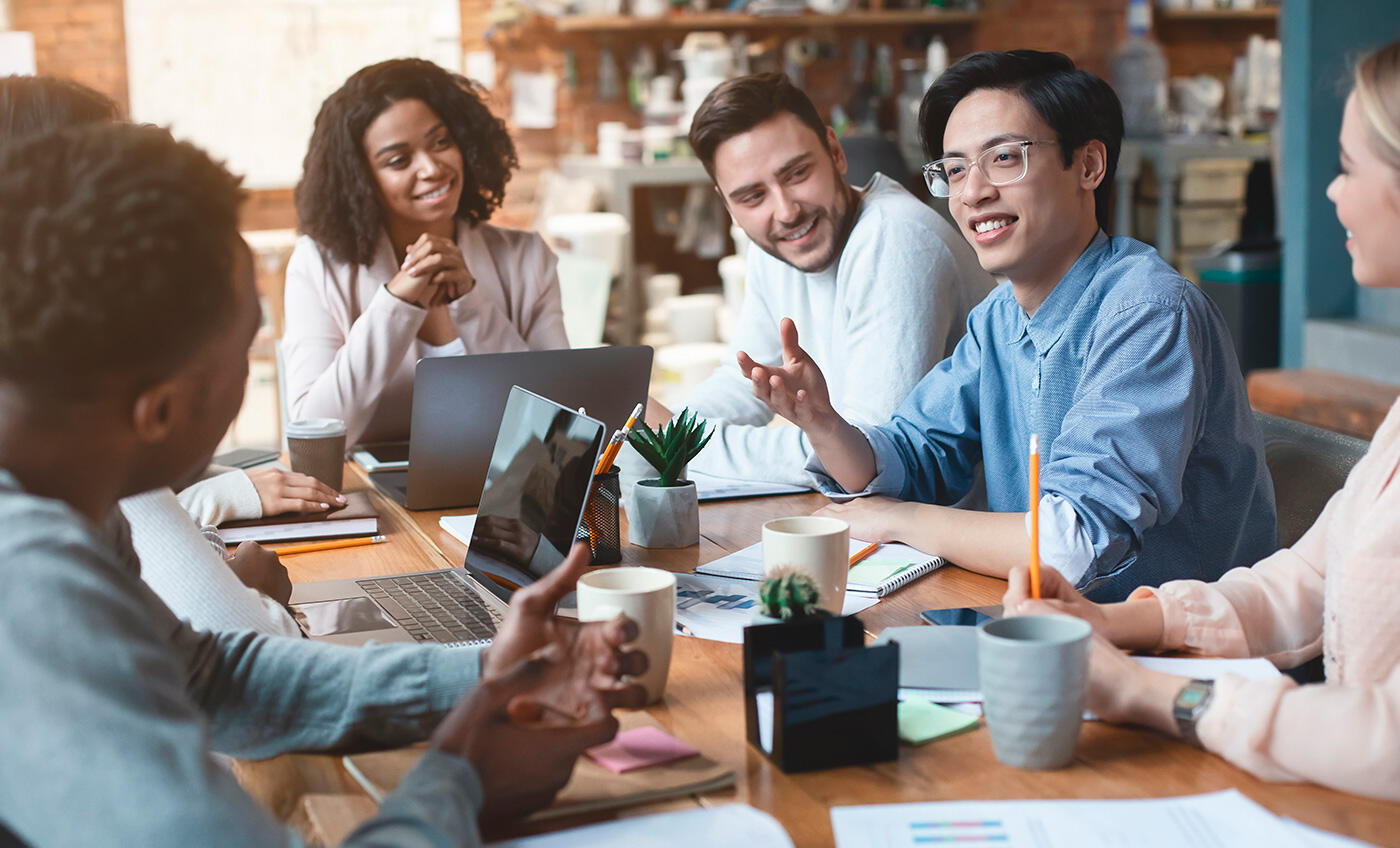 Our Corporate Credo
Our Credo is "Elevate Our Minds"
and is supported by "Asking ourselves
if our motives are righteous or selfish".
KDDI Group Philosophy
The KDDI Group Philosophy represents the employees' way of thinking, values, and the code of conduct.
This philosophy includes our ideals and the thoughts to be respected in KDDI as a primary telecommunications carrier.
The KDDI Group Philosophy is not only the basic attitude that KDDI employees should take, but it is also the foundation of our CSR.
Through the practice of this philosophy, we aim to be a company trusted and cherished by all stakeholders.
Chapter 1: Vision

・Connecting people "heart to heart",
bringing smiles from "face to face"
・Being global
・Responsibility extending 24/7 and 365 days a year
・Satisfying customers

・Delivering a thrilling customer experience by always going further than expected
・Keeping aspirations alive
・Each one of us makes the KDDI Group what it is
・Embracing diversity

Chapter 2: Management Principles

・Fulfilling our corporate and social responsibilities
・Clearly state the purpose and mission of our business
・Pursue profit fairly
・Transparent management

・Maximizing revenues, minimizing expenses
・Lean and mean management
・Real-time business management

Chapter 3: Professional Mindset

We set specific goals with a pure and aspirational mind. Once our targets are set, we will drive ourselves to keep going with a strong commitment until we achieve success. Then we will share the fruits of our accomplishments.

Chapter 4: Way Forward

・Be self-motivated
・Keep your fighting spirit alive
・Taking ownership
・Open and direct communication
・Be agile; think and act with a sense of urgency
・Let's unite as a team to achieve our goals
・Put yourself in the perspective of your boss
・Look at what you do, from the outside in
・Tackle a challenge head-on

・Always be creative in your work
・Every small effort counts
・Believe in our potential
・Go back to the basic principles
・To know the problem, go, see and touch
・Playing by the rules
・Tough love at work

Chapter 5: Formula for Success

・Achievement = Attitude x Effort x Ability
・Do the right thing as a human being
・Be altruistic
・Be grateful to others
・Have an open mind and a humble attitude
・Be positive
KDDI Code of Business Conduct
KDDI formulated the KDDI Code of Business Conduct in 2003 as specific guidelines for understanding and practicing the corporate principles and the KDDI Group Philosophy.
All KDDI officers and employees abide by this Code of Business Conduct to maintain high ethics in the course of their everyday duties.
In April 2016, this Code of Business Conduct was revised for the purpose of responding to new establishments, amendments, and abolishments of laws and regulations, as well as changes in social conditions, and promoting group management. The codes of conduct of individual group companies are also established and revised as needed considering the their business characteristics, but still in reference to the KDDI Code of Business Conduct.
KDDI Code of
Business Conduct