Corporate Information

Sustainability (The Environment & Society)

KDDI's SDGs

Sustainable Development for Cities and Communities (Connecting day-to-day lives)

Connecting day-to-day lives

Sustainable development for cities and communities

KDDI will realize the sustainable growth of communities by utilizing cutting-edge technologies such as 5G and IoT together with various partners through the establishment of next-generation smart cities.
Social Issue
Protecting life and the day-to-day lives of residents in underpopulated areas which are on the rise due to the decreasing population and concentration of people in Tokyo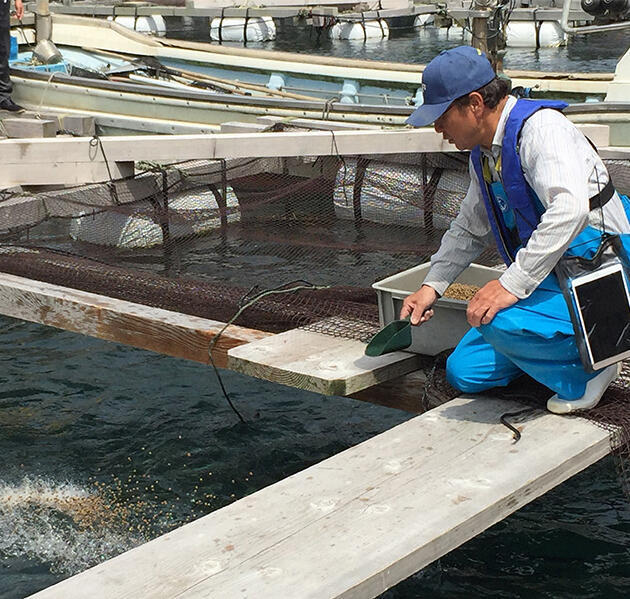 Case 01
Mackerel Farming Using IoT
KDDI participated in the Reviving the Mackerel: A Project to Streamline Aquaculture in Obama City, Fukui Prefecture. In addition to the installation of sensors in fish tanks to automatically measure water temperature, salt concentration, and oxygen levels, KDDI developed a feeding management app to enable management by fishermen using tablet computers via the cloud. This leading-edge case example showcases how local government, local academic institutions, fishery operators, and corporate enterprises are working together to tackle issues such as aging fishermen and the lack of successors in fisheries.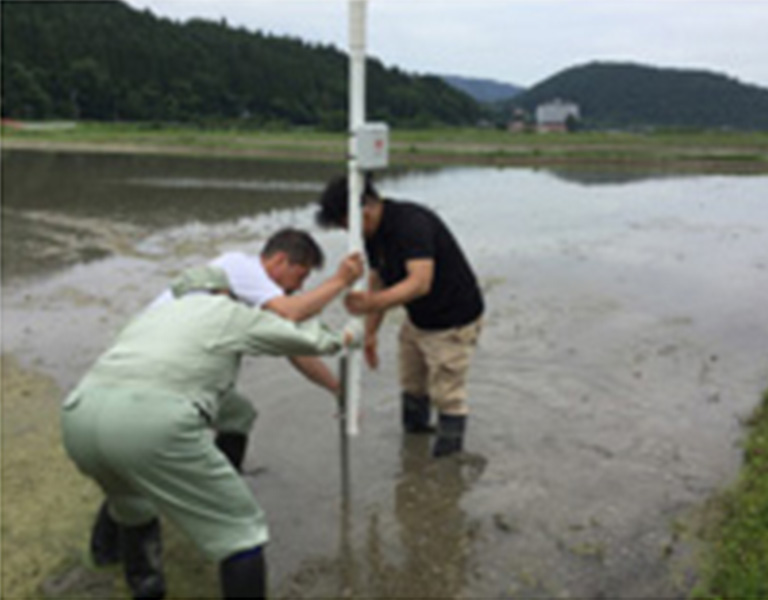 Case 02
Smart Agriculture Project
KDDI is promoting the Toyooka City Smart Agriculture Project to realize efficient and high quality production with ICTs. In a demonstration experiment targeting labor savings in the management of rice fields by using IoT, KDDI installed sensors using communication lines in rice fields managed by local farmers. The sensors allow farmers to check water levels as well as water and soil temperatures with smartphones to decrease the frequency of visits to fields and shorten work time, thereby saving labor and reducing cost.