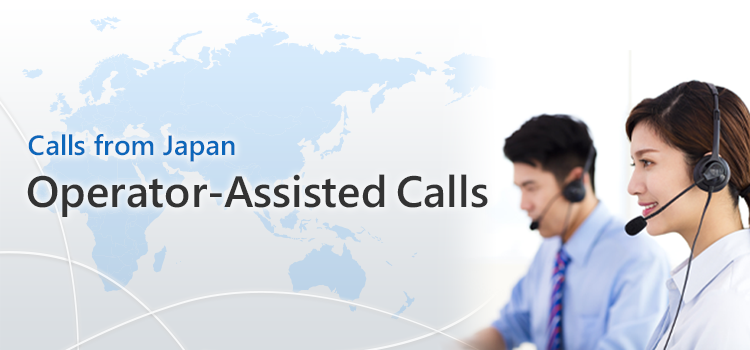 KDDI operators are able to connect you with more than 230 different regions. This service can be accessed from anywhere in Japan by dialing 0051 without any prefix.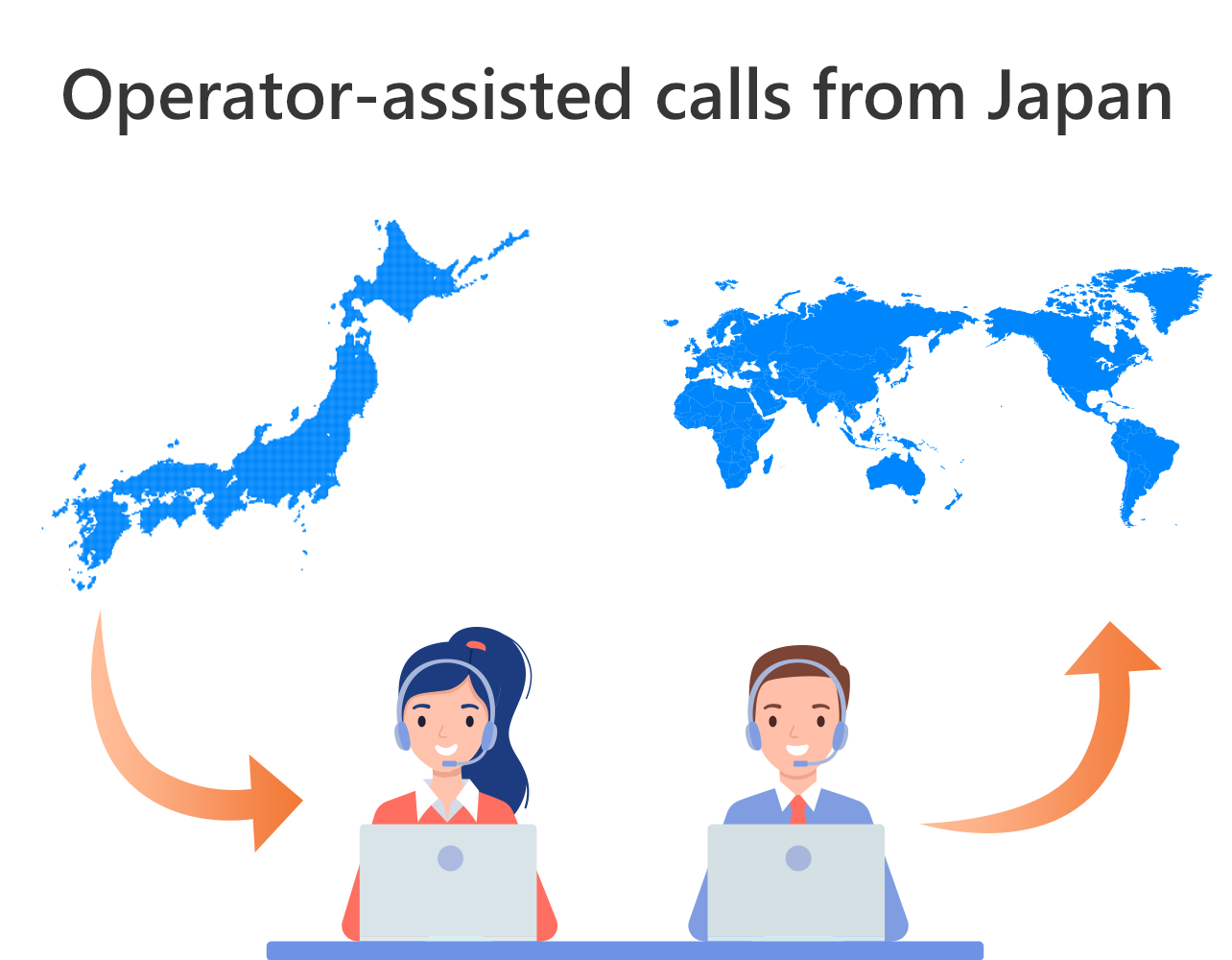 The calling rate is always the same, regardless of the country or region of the person you wish to call and regardless of whether you call from a fixed-line phone, mobile phone, or any other kind of terminal.
| | |
| --- | --- |
| First three minutes | 2,160 yen |
| Each additional minute after the first three minutes | 460 yen |
International calling rates are exempt from taxation.
Important Notes
Credit card payment is not available for this service.
Collect calls paid for outside of Japan are no longer available.
This service is not eligible for discounts such as "Danzen Talk II DX," "Danzen Talk II," etc.
International wireless calls are no longer available.
The charge for the international operator-assisted call will be billed to the telephone number from which the call was made, two months after it was made.
Due to the end of the KDDI International Call Registration Service on March 31, 2022, the provision of Operator-Assisted Calls on mobile phones has been discontinued.
Operator-assisted calls from overseas: Click here for KDDI Japan Direct

- (Give the KDDI operator the telephone number you wish to call and the name of the party you wish to connect with. The operator tries to reach the party you wish to connect with and connects you via a person-to-person call.)
*The service categories of "Station-to-Station Calls" and "Person-to-Person Calls" have been abolished.