Corporate Information

Sustainability (The Environment & Society)

New Initiatives to Teach Information Ethics
New Initiatives to Teach Information Ethics
KDDI Group is involved with various initiatives relating to service and product development as well as educational activities so that children may use telecommunications services safely and securely without getting into trouble.
The company is proactively undertaking new educational activities and child protection initiatives to respond to changes in the social environment.
Initiative 2 "Collaborative app development with high school students to stop smartphone dependency"
KDDI and high school students in Inagawa, Hyogo Prefecture developed an app to stop smartphone dependency called "Study Support Home" (in collaboration with the Inagawa Council for the Promotion of Youth Development), which was announced at the "INAGAWA Smartphone Summit 2016" held on March 6, 2016.
Developed based on research by KDDI R&D Laboratories, the app allows the user to switch the home screen between "study mode" and "normal mode," and it also includes a game where the user nurtures a virtual character who either matures or becomes a delinquent depending on the amount of time spent studying. This initiative represents a new approach toward child protection which differs from the "restriction" based concept of previous filtering services and time use restrictions in that it applies theories from behavioral economics to encourage self-control by providing "support."
Related article

CSR topics: Completed version of an app to stop smartphone dependency based on an idea from high school students demonstrated at the "INAGAWA Smartphone Summit 2016" (Japanese version only)

Stakeholder's Voice (High School Teacher)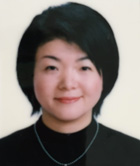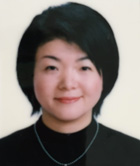 We conducted practical efforts that integrated disaster-preparedness education with information ethics education, while making effective use of smartphones instead of restricting their use. We held a simulation of a large-scale natural disaster involving the volcanic eruption of Mt. Fuji, which took place when students were on their way home from school. In this simulation, we made use of smartphones as a communication tool for collecting disaster-related information and for facilitating the sharing of information between people. The experience provided students an opportunity to anticipate the dangers of a local disaster and learn how to avoid them, and it helped improve their skills for proactively responding in the event of a disaster. Because the simulation required high school students to use their smartphones to collect, transmit, and share accurate information related to evacuation routes and the extent of damage, it raised their awareness about the mutual role that they can play in a disaster situation.