Corporate Information

Investor Relations

IR Documents

Integrated Report (Annual Report)

Selected Pages of Integrated Report (2018)

ESG

KDDI's Material Sustainability Issues: Fulfilled Life Brought through ICTs
KDDI's Material Sustainability Issues: Fulfilled Life Brought through ICTs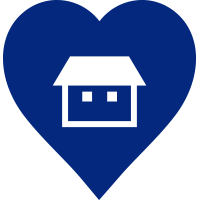 Material Issue
Fulfilled Life Brought through ICTs
Social Issues and Recognition
Risks and Opportunities for KDDI
Risks
Opportunities
Japanese society today faces a variety of problems, including a falling birth rate and advanced aging, and an emptying out of rural regions as population concentrates in major metropolises. The shrinking rural population also leads to the reduced vitality of regional economies and the decline of industry and culture. Expectations are that using ICT can help resolve these issues.
Meanwhile, smartphones and mobile phones are being used from a younger age, and a widening digital divide among seniors has become an issue. The need for information literacy education is increasing as a way of ensuring that children, in particular, can utilize these ICT devices properly without getting caught up in crime or other problems.

Social and economic risk of customers being caught up in crime or other problems through products and services provided by KDDI, including smartphones, mobile phones and the internet

Create new demand and contribute to business by providing devices and services that customers can use safely, securely and comfortably, and through awareness-raising activities
Reduce the digital divide between regions through the use of ICT, and expand business opportunities for KDDI by revitalizing regional economies
Two Approaches to the Use of ICT
As a Leader of Regional Economy
Utilizing its wide-ranging advanced technologies and the expertise of its partner companies, KDDI works with regional governments and businesses, NPOs and local citizens, and many other stakeholders to support a variety of unique initiatives aligned with the distinctive character of each region.
As a Lifestyle Design Company Close to its Customers
Using advanced technologies such as big data, ICT and IoT, KDDI aims to revitalize regional economies by conveying to its customers the unique appeal of products and services from areas around the country, creating a more vigorous nationwide flow of people and goods.
Improving Information Literacy
Through our KDDI Smartphone and Mobile Phone Safety Classes, KDDI works to enable children and senior citizens to use smartphones and mobile phones safely and securely.
Beginning in September 2017, we have also begun holding workshop-style classes for high school students, Raise Disaster Risk Reduction Literacy with Your Smartphone. The workshops offer information literacy and disaster preparedness education designed to teach.

Highlights Approach to Supporting Regional Revitalization: Reviving the Mackerel: A Project to Streamline Aquaculture
Working with the city of Obama, Crowd Fishery Co., Ltd., the Obama Fisheries Cooperative Association and Fukui Prefectural University, KDDI is participating in the Reviving the Mackerel: A Project to Streamline Aquaculture, intended to utilize IoT to make fish farming more efficient. The project commenced operation in February 2018.
In recent years, Obama City has seen its mackerel catch drop significantly. By equipping the floating fish cages with IoT sensors that enable hourly measurements of water temperature, oxygen levels and salinity, Reviving the Mackerel: A Project to Streamline Aquaculture allows fishers to understand local conditions via a mobile line, without taking out their boats, even in rough weather or at night.
A tablet-based feeding log application is also being deployed to manage the location, volume and timing of feeding, in an effort to turn the expertise of the fishers―based on experience and intuition―into data that can help streamline the fish farming process.
Obama City, Crowd Fishery and KDDI will continue utilizing IoT with the goal of regional revitalization and the growth of the fisheries business.